I (Cherry) got a sample of SUQQU Treatment Liquid Wash, a face wash.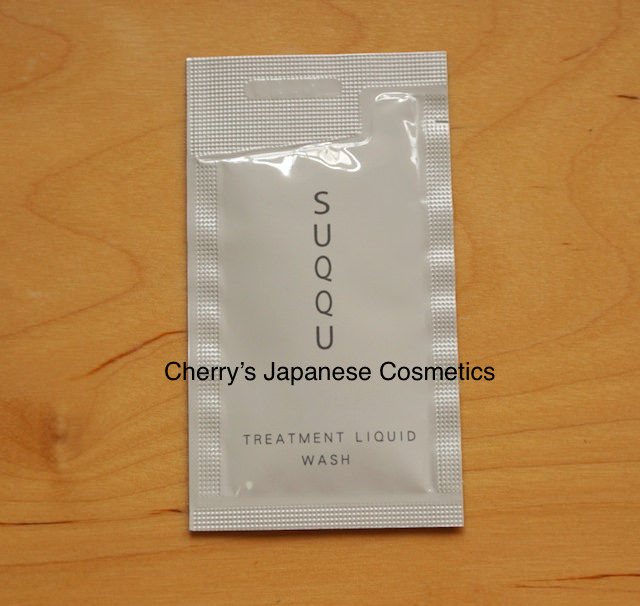 Let me share my review with you.
I had thought this is a just face wash, but just a little bit sticky liquid.
I dropped few dew of water on this face wash, and make bubble. no, I could not.
Wired.
I had thought it was not enough quantity, namely too much water for the wash I took, so I tried to make bubble without water. I also could not.
So wired.
I checked this product, and finally I found one thing: this is a face wash, but it has no bubble.
Just take it on your palm, and apply on your face by your hands.
If you want to wipe, you can wipe by cotton or tissue
If you want to rinse, you can rinse by water
oh.
When I used it, it was rainy day, I did not were anything, namely neither powder foundations, nor sunscreen.
I used this on my face, and the texture was light and watery. I rinsed by mild water, and I found there were nothing slippery factor. There are nothing difference between using mild face washes and this. When I "wash" my face with rinsing water only, my face was a little bit greasy, but there are nothing those things.
This is super unique.
Unfortunately, I found acnes on my face the next morning. I do not know whether it is caused by this, or not. I guess it may be good for morning, not night.
Please check the latest price, and order from here: Suqqu Makeup Removers and Face Washes