Let me (Cherry) share with you my personal review of RMK Makeup Base.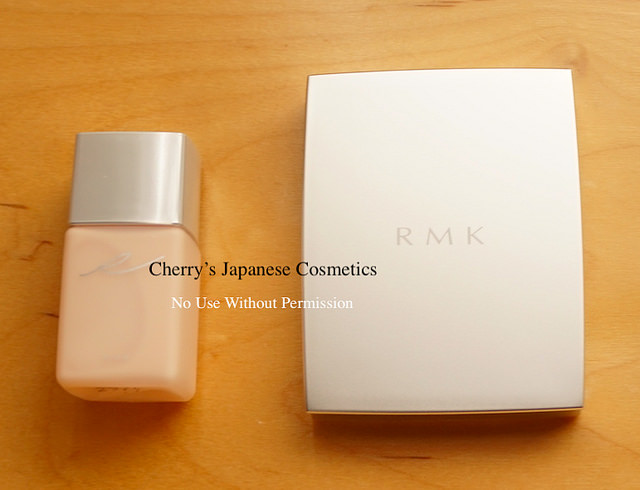 I bought newly in the "Travel Kit".
When I was young, I was a big fan of RMK, and still I like this brand. Perfumed foundations and primers are not my taste, and I liked RMK because this product does not contain perfumes excluding skin care products.
Recently, RMK changed the director from RUMIKO to KAORI. Kaori is changing foundations and primers, she has not changed the formula, but as of March of 2017, they changed the package to the pump style. I think it is a good hygiene.
Indeed this small bottle, there are no pumps.
Let me show you on my arm with seeing Amplitude Makeup Base, also designed by Rumiko, the founder of RMK.
You may see the color of the primer. This is just milky. Spreading on my arm and blend.
It does not change my original shade.
I had liked this RMK Makeup Base pretty much because this foundation primer does not change my skin color. Yes, this has no effect of making my skin brighter, flawless effect, nor sunscreen effect.
Why I liked?
When I was young, I used to be applying powder foundations. I apply this product to make powder foundations fit my face more and more. Recently there are many foundations, like SUQQU, they are selling foundations "you can apply this foundation without primer!", yet basically, I recommend to apply primers when you use powder foundations.
Please check the latest price, and order from here:"RMK Makeup Base".