Fancl is going to change their "Active Conditioning EX" line to "Enrich" line in Sep 2018.
Still the bottle design is orange one, and I got samples of the Enrich Lotion & Emulsion.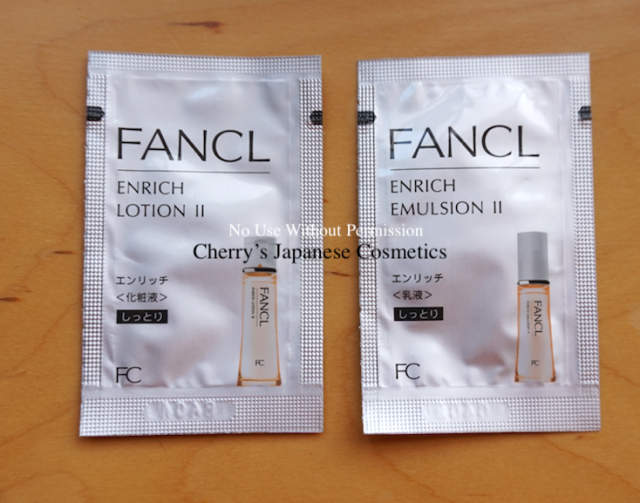 Let me share who I felt.
As I remember, the Active Conditioning EX #2 Moist was a little bit sticky lotion, and in the formula of 2018, the Enrich Lotion is also sticky.
I like Fancl BC lotion, and it is more sticky than the Enrich.
There are no perfume, and currently my skin condition is not fantastic, I feel a little bit rough, due to the season changing (Summer to Autumn).
I am feeling it is well moisturizing my skin, without any of stinging sensation.
Indeed I am feeling this #2 is too rich to using on my face on Morning. For night care, it can be nice. It is Sep 2018 there are many attractive new skin care products, this Fancl Enrich, maybe #1 is one of the lists what I wanna buy.
Please check the latest price, and order from here: Fancl Enrich 3 Bottles Set