Albion changes a formula of Excia Embeage lotion to Excia Embeage Extra Lotion in AW2021.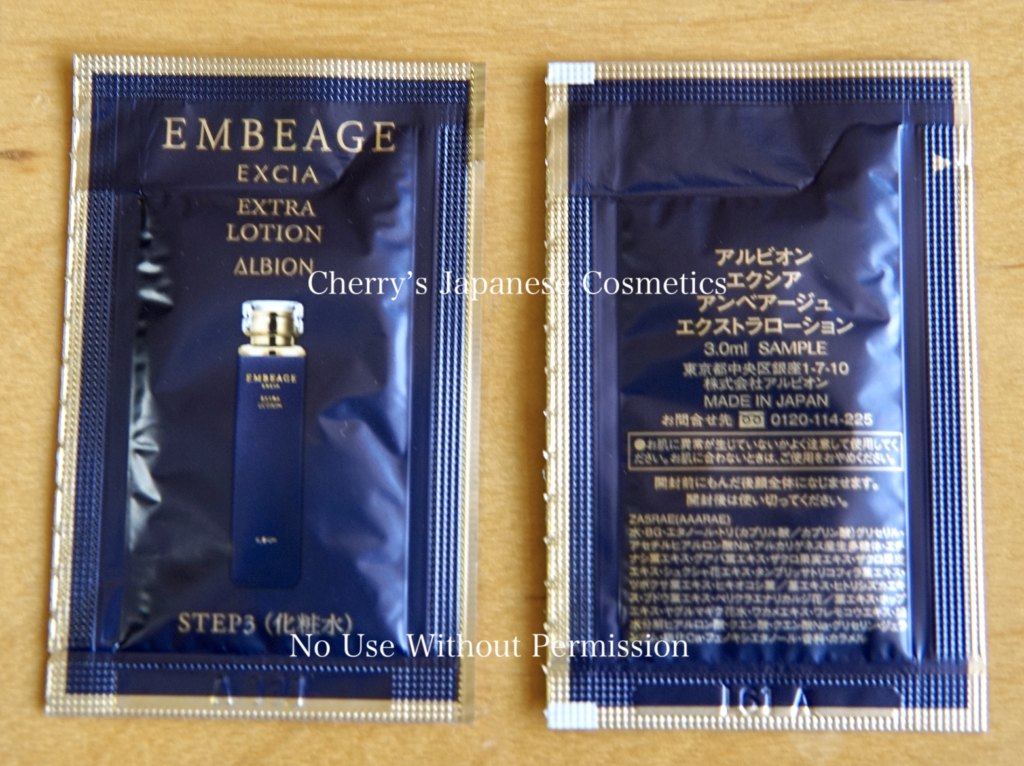 I got samples, and let me share how I felt.
The scent of this Embeage Lotion is the same with the Milk.
To be honest, my sensitive skin is not fitting to the Albion's signature item, Skin Conditioner Essential, and also I newly found that Infinesse lotion of current formula is not for me. I prefer Albion's other lotions, like Excia or Ignis.
See also those:
Albion recommends using by cotton, but to be honest, I prefer applying by my hands.
The lotion is not sticky, but runny & watery, and I liked this. And there are no stinging for me, fortunately.
When I applied this after the milk, I felt my skin is moisturized.
When I applied this just after my face wash, my skin was pretty moisturized.
Albion method is unique, but I am feeling that choosing one item or something for your demand or preference is not bad idea.
Please check the latest price, and order from here: "Albion Excia Embeage Line"