In SS2023, Albion released Albion Excia Black Mineral. I got a sample, and let me share how I felt.
When I heard "Black Mineral", I just remind KOSE (a brother company of Albion) Awake Mineral Black, a face wash soap bar.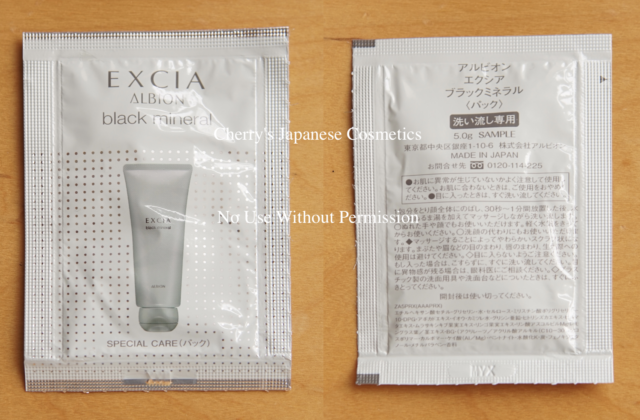 This product is a scrub face wash, those are not for your daily use, but it is for special care.
Let me apply on my arm.
This product is a black paste, as Albion says "soft scrub", I didn't feel there were something hard small things.
When I apply it on my face, there are neither stinging nor irritation with softly massaging on my face. But there are so many small black stuffs are left, and I am afraid that those are going to clog on my pipes :D. 
Afterward of rinsing it, there were no sticky, but I felt my skin is slightly tight and dried. It may be because this product is for Spring-Summer, but I used it in late Autumn.
My dermatologist said it is not not so much nice for my skin that using scrubs, I am not sure whether it is good for you or not, may be I should not.
Please check the latest price, and order from here: "Albion Excia Brightening Line".