In this Summer of 2021, I am using POLA B.A Lotion for my moisturizer. In POLA B.A line, it is the 6th Generation, new for 2020.
I got samples, and satisfied with it. I bought a full bottle, and used it for moisturizer for this mid summer.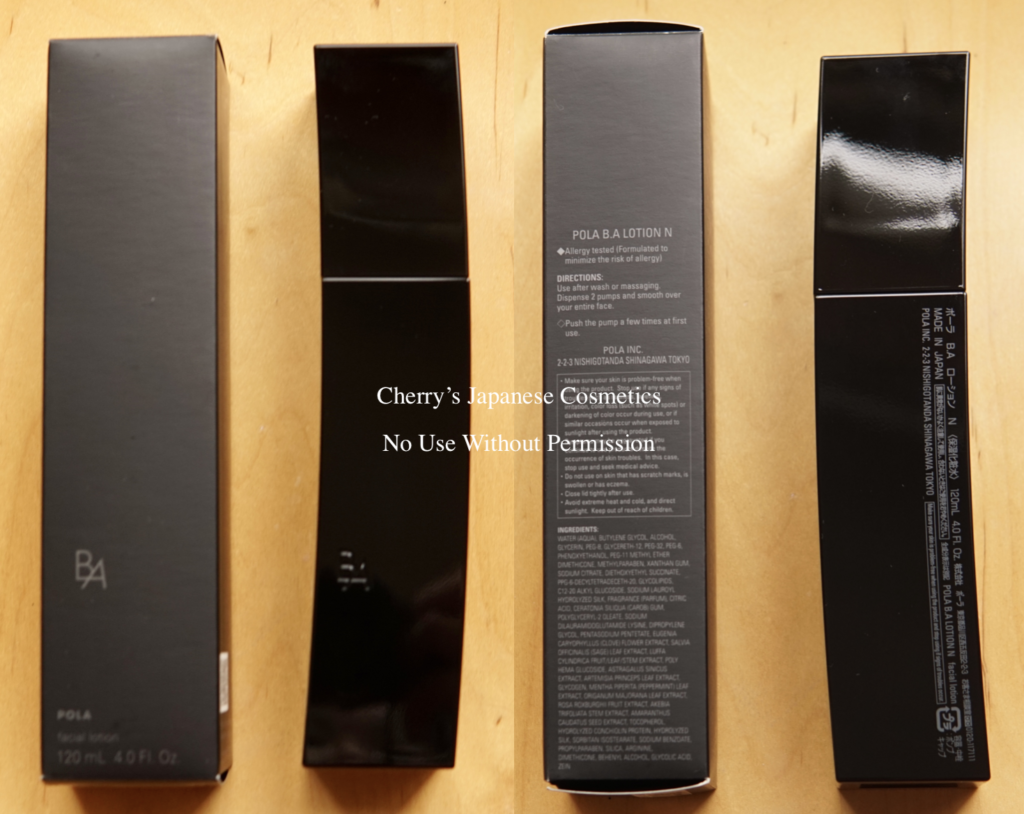 It is neither a watery/ runny, nor sticky, but you may say thick lotion.
There is perfume, and it is posh and fancy. I am using it for entire Aug, and I admit I am tiring for the scent.
It kept my skin condition better. Fortunately, I did not feel anything irritation with it.
Please check the latest price, and order from here: "POLA B.A Skin Care Line".