One of a friend of mine bought Shiseido Clé de Peau Beauté Teint Fluide Eclat Naturel, but the shade is too dark for her, she asked me to buy it from her, and I did 🙂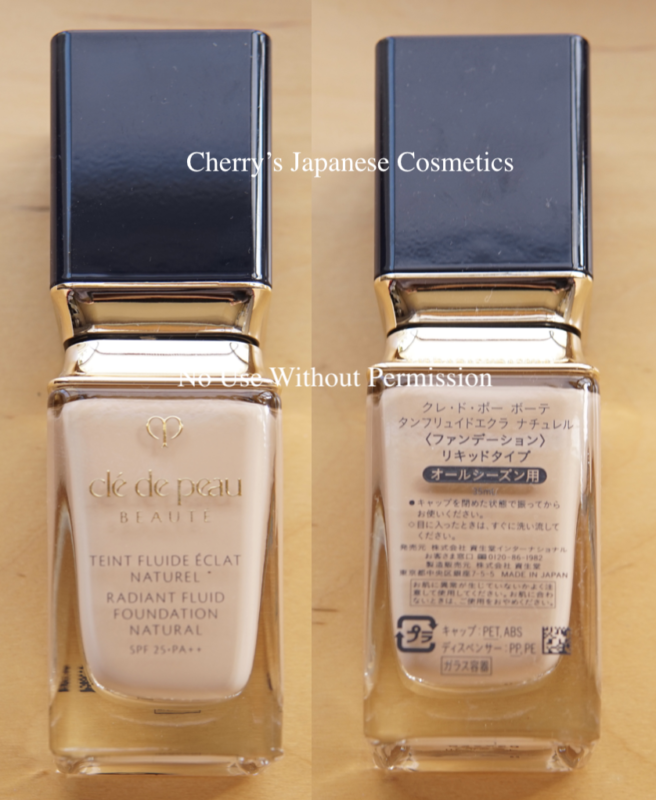 This liquid foundation is new for SS2021.
The covering is sheer to medium. It is fitting to my current mode. I want to look as if it is a bare skin.
The lasting is so so. I guess the users of Cle de Peau are thought as those who are in air conditioned place for 365 days.
Also, SPF25 PA++ is not enough for sporting!
Swatch
Here is a swatch with SUQQU The Cream Foundation.
The shade is #Ochre 20, standard shade for Japanese, as they set. It is perfect shade for me.
Cle de Peau Beaute foundations are good reputation among Japanese, it makes our skin look natural and healthy. It is the very typical Japanese preference. She said that it looks her skin tone is darker, her preference is Korean skin tone, in my eyes it looks too pail than their faces with shimmering. It is the difference of the preference of us. I feel it is so strange to see their neck tone is MUCH darker than their face, and too tacky to see the face is shining greasy, but they may say I look as if I were from at least 5 years ago.
Anyway, for her demand, she should better to choose one tone lighter, #Ochre 10, or other brand. Say the way, she took SUQQU The Cream Foundation #110 from me, I feel it is too pail for me. Both of us are so happy!
Swatch with Albion Excia AL Superior Cream Foundation EX
Guess many want to know about the difference between Excia AL Superior Cream Foundation EX.
Due to the lightening, Guess it is not easy to see, I change the lightening (when the sunshine changed!) in the light side in the picture below.
I am not sure whether it is easy to see in goes pictures. In my eyes, in the first touch, Cle de Peau Beaute #OC20 is the lightest shade, but after blending, the shade zone is significantly different. Cle de Pueau Beaute is more beige. I feel it is more near lightness to Excia #NA201.
I guess most of you are able to buy this foundation on your city. If you want me to ship to you, please feel free to ask me. It is 35ml and JPY17,600 without the shipping. I wrap really carefully to ship.