In AW2023, Kose changed a formula of Cosme Decorte AQ Cream to Cosme Decorte AQ Absolute Balm Cream Elastic.
I got a small sized sample, let me show you how I felt. The cream is small size. So, there are no spatulas. There were neither no cover too, after I open this, I need to use as soon as possible.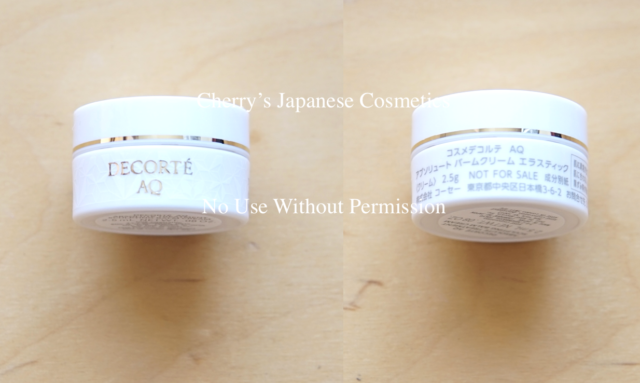 This cream has perfume of posh flower. Not bad for me.
What do you expect when you heard "Balm"? It is harder one, isn't it?
This one is harder, and I feel this is a little bit oilier. I did not apply heavier layer of this cream. Seems this is a night cream, and in person, I should better to done with this cream while this cold and dry season.
I am not pretty much sure which made my skin better condition 🙂 What I can say is simply, this cream never harm me :))
If you hate with the strong perfume of flower, I do never recommend it for you.
Just checking what Japanese reviewers are saying, I found one is saying it was good for her pores. For me, I do not feel that.
Please check the latest price, and order from here: "Cosme Decorte AQ Line".