Cosme Decorte changed the formula of Whitelogist SS2020. I got samples, and satisfied with them, and bought a bottle.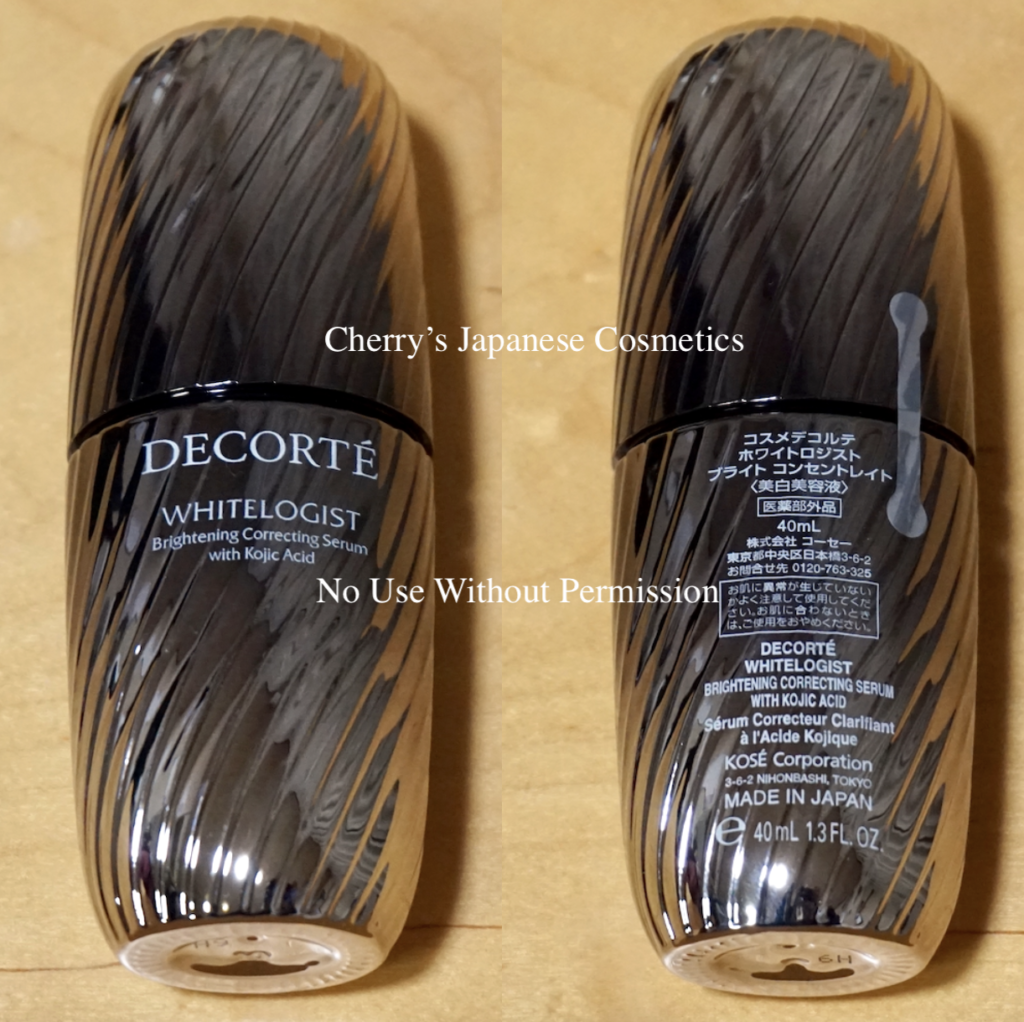 When you bought a new one, please check whether there are virgin seal or not.
In this formula, the main active ingredient is still Kojic Acid.
Apply it after your washing and toning.
This is a half transparent lotion. As I noted, the previous formula of "Brightening Express" was a little bit yellow color.
There are perfume, but it is not strong like other Cosme Decorte products.
I often feel something irritation with using Kojic Acid, probably it is not always agree with me, fortunately there are no irritation nor reaction so far.
The brightening effect. I had used drops, and still I am not sure 😀
Treatment, not as moisturiser
I feel the texture is really light. After testing some Ignis products by Albion, I am feeling they are too oilier for my current skin condition. I want to use something light texture brightening product. This is the reason why I chose it.
I did not feel adequately moisturized with this product, so I think it is meant to be used as treatment and not as moisturizer.
Talking with some of the customers, they expect the effect of moisturize for these brightening products. I understand their demand of using less  products. But checking what Japanese reviewers are describing about brightening products that "it also moisturized my skin, it is a bonus" kind, it means, Japanese cosmetic freaks rarely expect moisturizing effects for brightening products.
In previously, the Hazelnuts of Philippines used old formula (Called "MX"), and she told me that: it is very light & non-sticky texture, and I'd say this is excellent for summer months, when skin feels a bit dull and tanned from the sun. Also, she felt lightweight and non-oily, and worked well as a booster
Applying directly on my face, I felt tight.
It claims it bright whole of your face up, and according to the BC, it works well when you apply your problem parts by your finger.
If you have a dry skin like me, I recommend to use it with something moisturizer. Choose products as your skin condition and as you like!
Please check the latest price, and order from here: Cosme Decorte Special Care.