Ignis is by Albion, they changed the full of the formula on April 2020.
Most of the Ignis Whitening Line are medicated products, but this Bright Soap, the face wash is not medicated. I got samples of it to let me share how I felt.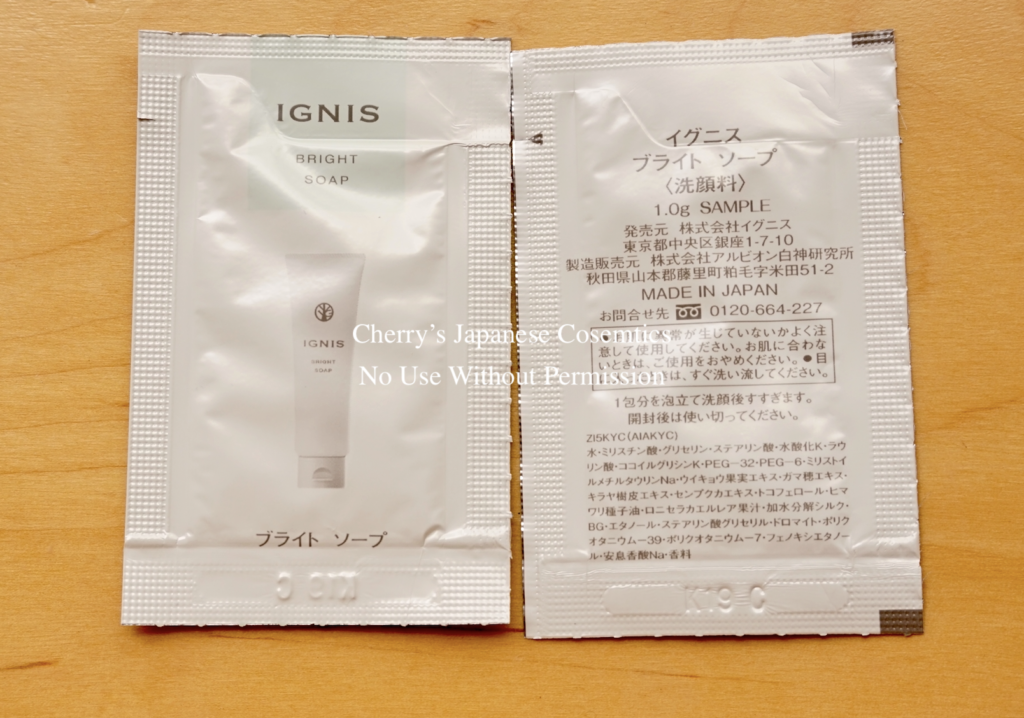 This wash is a paste type. In the formula of SS2020, there are Ignis Bright Cleansing Paste, what is the makeup remover. I am thinking the naming of the both are misleading.
Please add water to make bubble on your palm.
Probably when you use a foaming net, you may able to earn richer, indeed it is so easy to make soft bubble on my palm. When I add mild water, it was more and more rich bubble I could make. Touch your face softly and gently.
The perfume is the same as other Ignis Whitening Line. I like its herbal scent.
Afterward of rinsed my face, I felt my skin condition was  well moisturised and neither tight nor dry.
Please check the latest price, and order from here: Ignis Whitening Line