Albion changed full formula of Ignis, April 2020.
The concept of Ignis Io is "choose items as you need".
Ignis Io Whitening Puree is a medicated product for brightening, and brightening factor is L-Ascorbic acid-2-glucoside, the same with Ignis Whitening Line or Ignis Whitening Premium Line.
I got a small sample bottle of Ignis Io Whitening Puree, I share how I felt.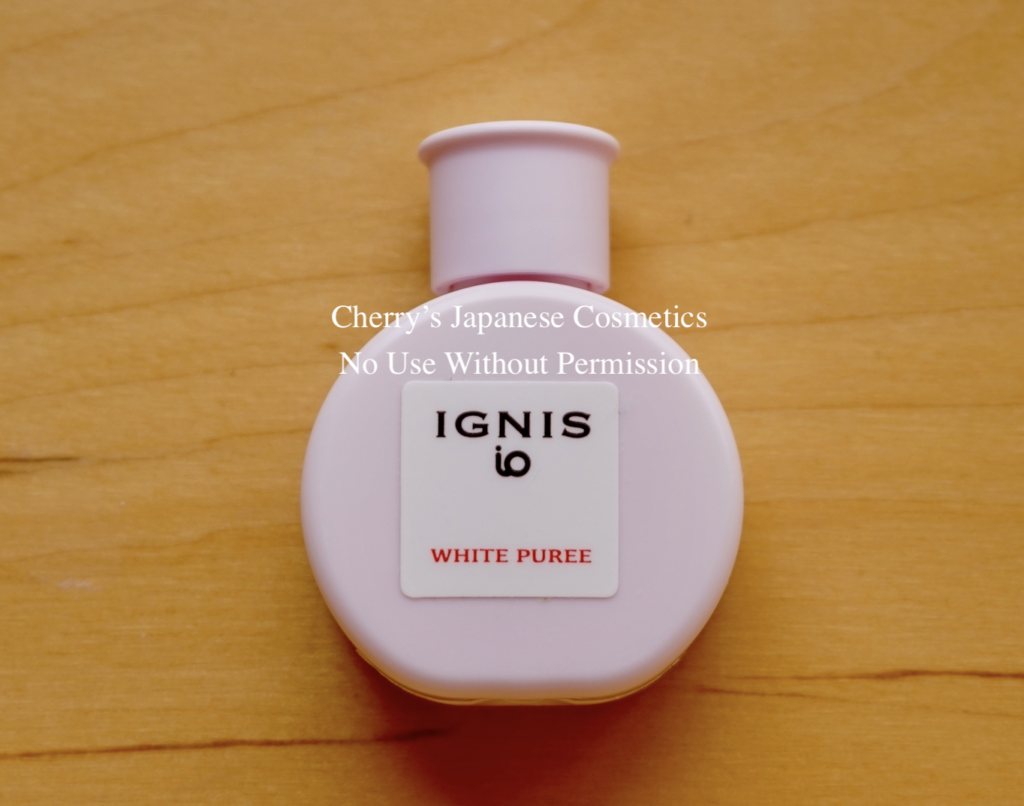 As a part of a maker of Albion, Ignis has perfume, previously, and current Ignis Whitening Line and Ignis Whitening Premium Line, they are using scent of herbal. In Ignis Io, they also use something perfume, and seems they are different in each of Ignis Io Purees. Ignis Io Whitening Puree has scent of "sweet citrus", it reminds me RMK products, which use artificial perfume. It is changing slightly afterward of my applying, as if it is a colon.
The texture is light. But this is by Albion. Please do not misunderstand this is for oil prone. THIS is also an oily product, I mean this is lighter among Albion products.
Usage is a little bit different from other Albion products. Apply it after your washing, or final step of your daily skin care routine. It means it works as an all-on-one product, in my understanding. It can be not bad to doing in the mid summer, or at morning.
I used it just after my face washing. There are no irritation for my using. It moisturised not pretty enough for my dry skin. However the finish is not enough for single using. In daytime, I apply sunscreens what I often choose is  Sofina iP, it has effect of moisturising, this combination is not pretty bad. But for my night using, I need something moisturisers.
I thought it is not pretty bad to choose this Ignis Io White Puree for adding L-Ascorbic acid-2-glucoside on your skin care routine.
Please check the latest price, and order from here: "Ignis Io Puree".