Albion changed the full formula of Ignis on April 2020.
Ignis Whitening Line is generally medicated products for brightening, but this Bright Cleansing Cream is not a medicated.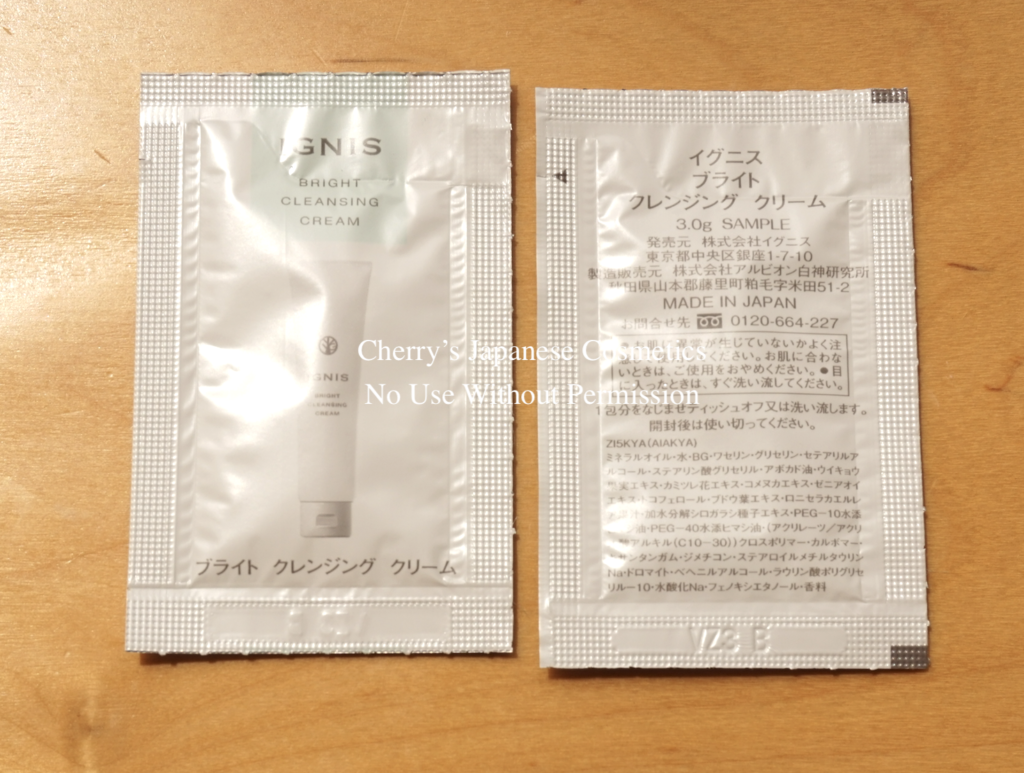 Long a go, there was a product named "Ignis VQ Brightening Cleaning N", it was on a jar, but the current formula of Ignis Bright Cleansing Cream is a tube type. I guess it is more friendly to use.
This Ignis Bright Cleansing Cream is a makeup remover. I got samples and let me share how I felt.
This is a cream makeup remover. In my experience, oil makeup removers or cream makeup removers are MUCH better than milk/ gel / liquid removers.
In the first touch, it removed not pretty bad. The eyeliner by Jill Stuart & RMK Mascara are good lasting and hard to remove. It removed them quickly.
After several touch, it removed completely.
After removing my makeup, I felt my skin was nicely moist. 🙂
The perfume is herbal, the same with other Ignis Whitening Line and Ignis Whitening Premium Line. This is another nice point. I like this scent.
Previous Ignis VQ removers removed good, but I think this formula is removing much better than previously. I think it is a nice makeup remover.
Afterward of my rinsing my face to rinse off this makeup remover, I felt my face is oily. I recommend to use your daily face wash.
Please check the latest price, and order from here: Ignis Whitening Line.