A friend of mine gave me a sample of Estee Lauder Double Wear Stay in Place Makeup, this foundation has a good reputation among Japanese ladies. Guess you are able to buy it in your country.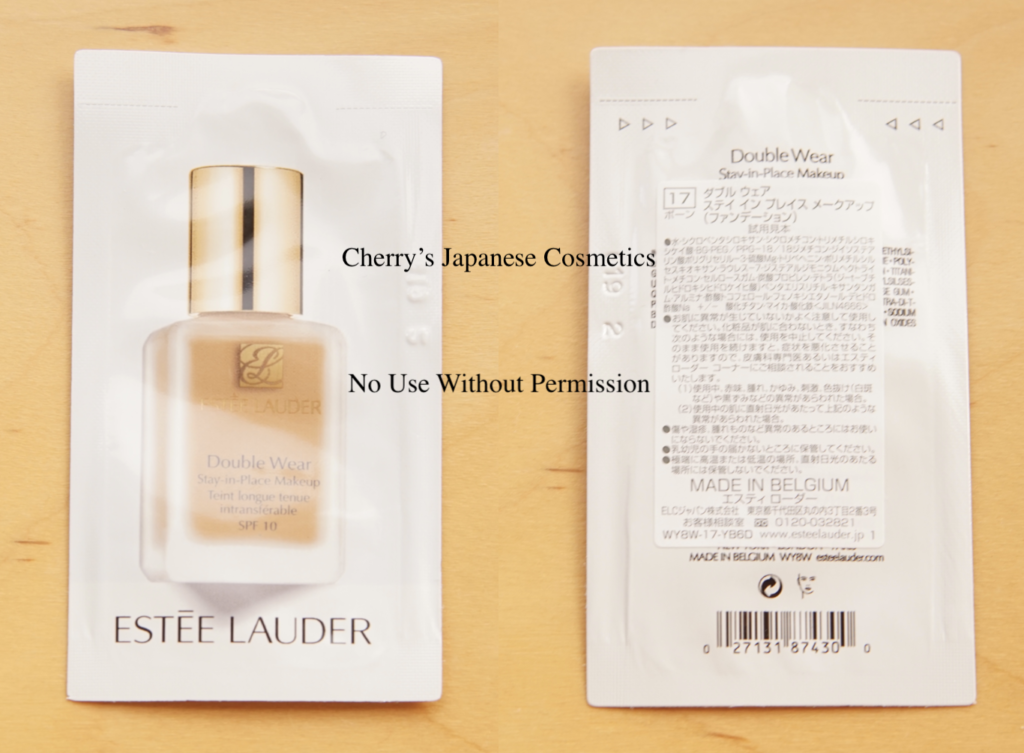 Seems #36 Sand is set as a standard shade for Japanese. This sample is #17 Bone, one tone lighter than #36.
Finish and Lasting
The coverage is middle to full, I felt. Also the finish is without tacky shining, but I prefer natural look. The problem is the lasting.
I walked 10 mins walk in better air conditioned day. I did sweat few. The foundation was run with really ugly residue on my face.
It has good reputation, but not for me.
Swatch with SUQQU The Cream Foundation
Currently I have two SUQQU foundations, #110 and #120, both are set as standard shades.
In my eyes, #17 Bone of Double Wear is more similar SUQQU #110 than #120. But #17 Bone is more Beige than SUQQU #110.
I had swatched with several foundations, as I have. I feel SUQQU #110 is the most light & Ochre/ Beige shade among I am having right now. So, I don't think I need to swatch this #17 Bone with what I have right now.
I don't recommend to ask you to order me to ship to you, the price should be JPY9,240 (without the shipping). Guess you are able to buy it on your country, and it is MUCH cheaper.