I decided to buy new sunscreen for 2021.
My demand is it should work as primer too. For the season, I don't need waterproof right now for the season. I wondered to use Lancome UV Expert line, but I tried to use another one, Absole UV Precious Cells, it is working as not only sunscreen & foundation primer, and ageing care.
Made in Japan
I am not sure whether it is sold in other country or not. What we are dealing are Japanese formula, and it is made in Japan. Probably it may be Asia-Pacific region's localized product, I just checked Lancome USA site, I could not find Absolue UV.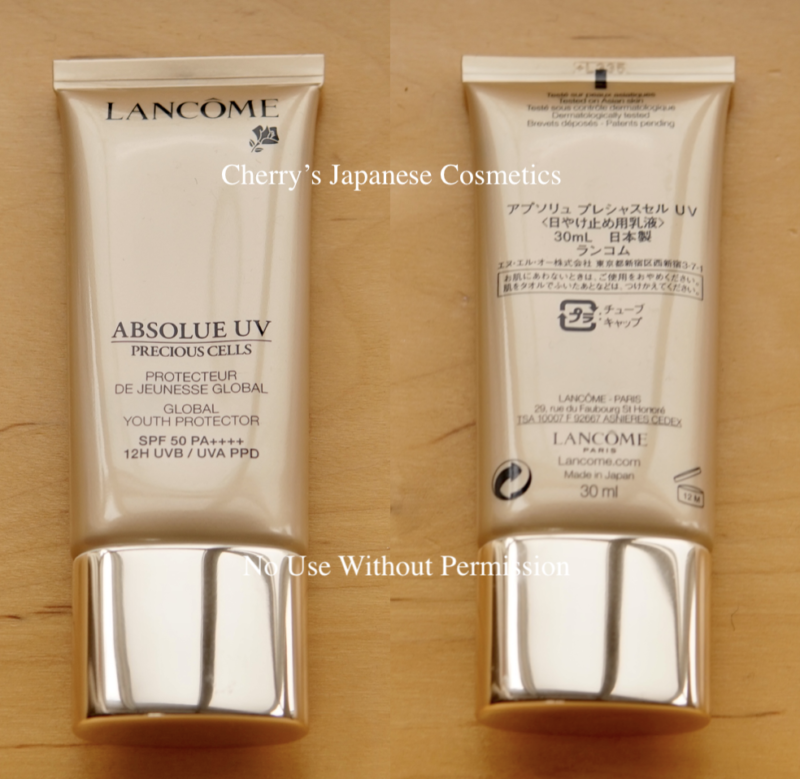 The gold package was not easy to take shooting, but you may see "Made in Japan" letters.
I planned to take a shot with the tube was sealed, but my hands were quicker than shooting! Here is a remain.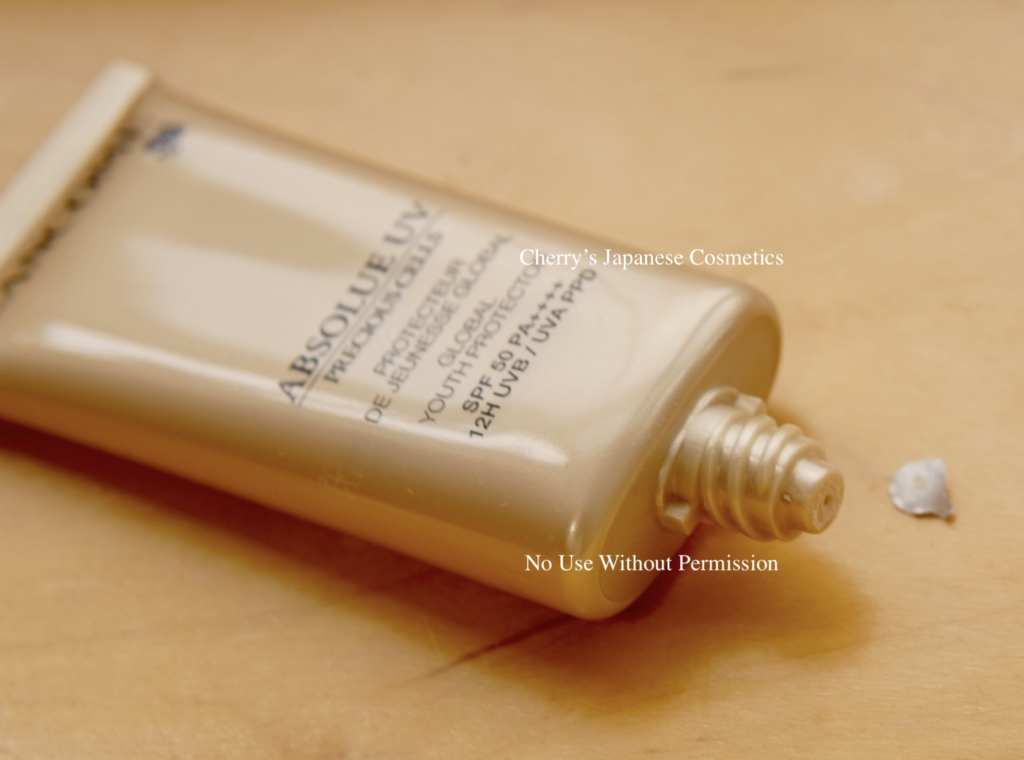 Serum sunscreen
I got a sample of Lancome UV Expert Rosy Bloom, it is a nice product too. Here is a swatch of UV Expert and Absolue UV.
UV Expert is the famous UV care line in Japan, and it is a creamy sunscreen. I guess Absolue UV is more and more runny. I say it is a serum.
I don't think you can see the difference between two in the finish, in my eyes Rosy Bloom is more pinkish, and Absolue UV is more natural finish for me.
There are neither dryness nor oily in both products. Both are good, but I prefer Absolue side finish. But there is a big problem that Absolue has strong scent. It is not cheap scent, but I prefer no/ less perfumed products.
It is March, and due to the air condition (season of Chinese Yellow Dust), I rarely walk so long. I am not quite sure about the lasting. I also need to note that there are no waterproof effect in both. I may not use this product in mid Summer. I will switch it to Allie Facial Gel.
Guess it is a product for Autumn-Spring.
We are wondering whether we should deal it or not. Seems this product is not sold out of Asia-Pacific zone. When you are able to buy "Absolue UV" product, please see carefully whether it is made in Japan or not. When it is Made in Japan, it will be the same product with this one. Anyway, when you want to buy this product, please feel free to ask me.