In AW2020, Albion changed their Excia AL Renewing line.
Albion Excia AL Renewing Lotion SV is discontinued and the current is Excia Radiance Renew Lotion.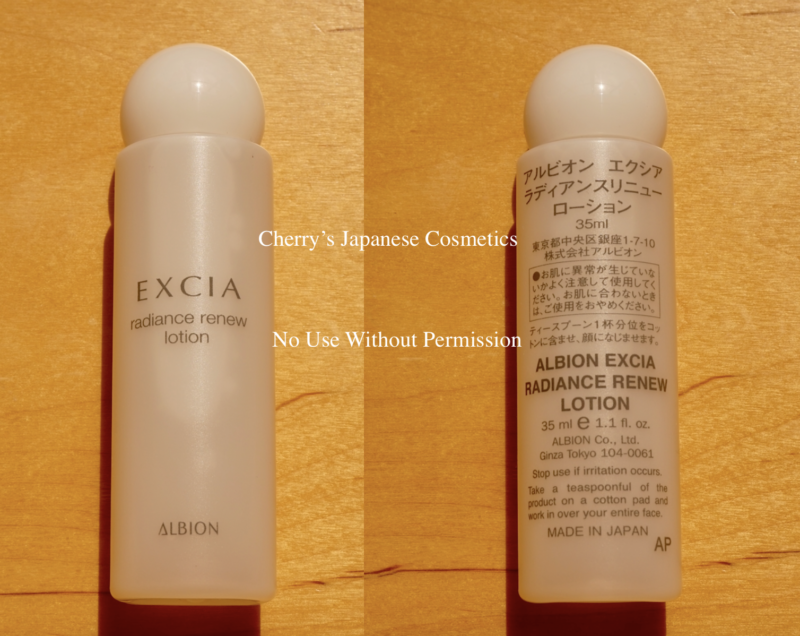 This 35 ml small bottle is from a seasonal kit.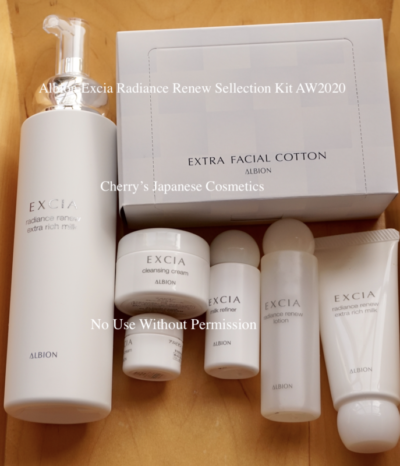 This kit is limited and preorder only. Also we do not offer for the customers who has not ordered Excia milks repeatedly.
Anyway, let me show how I felt with using this lotion.
This transparent lotion is a thick lotion.
The previous Albion Excia AL Renewing Lotion SV was a runny and watery, aka less sticky lotion.
In this formula, it is not sticky but thick lotion. It absorbs pretty soon.
I get sting with skin care products, but Albion is one of the brands I can use without worrying too much. I admit I often feel stinging by Skin Conditioner Essential, even my skin condition is not bad. There are lots of lotions in Albion, and this is one of my favorite!
We often have order of Albion milks, especially this high-class line of Excia AL Renewing / Whitening milk. Both are my favorite too, but there are less order of Excia AL lotions.
Japanese skin care method maybe really unique for those who from out of Japan. Basically we do 3/ 4 steps. Wash-lotion-emulsion. And 4th are serums, creams etc up to the person. We Japanese girls really like using lotions, and some, especially young girls or with oily skins end with wash and lotion only. If you wanna end with lotions, this Excia AL Renewing Lotion SV maybe nice.
Albion's method is unique: 4 steps of Wash-Milk-Lotion-Cream/ Serum.
Please check the latest price, and order from here: "Albion Excia AL Renewing Line"