I just got a sample of Albion Smartskin Very Rare, a foundation.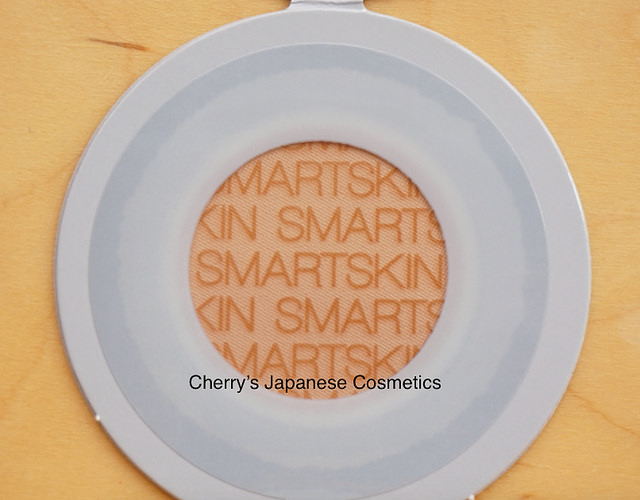 Let me show you my review with you.
This foundation looks powder, but actually is an emulsion.
The way to use: Apply this foundation to the sponge and blend on your face directly
Yes, this foundation is a kind of no primer foundation.
Let me show you a swatch, the shade is #01
I think you may see it is not powder, but creamy.
Blend on my arm.
Hmm. Yeah… the perfume of Albion… If they would not use perfume, I would change everything to Albion…
For me, the coverage is too sheer. It does not cover some of my problem of uneven skin tone. I like the finish is so natural, there are no shining effect.
The wearing texture is really light. This is another nice point, in person.
The lasting. For me, my skin condition is not perfect, and drier season. I did neither walk so much long distance, nor sweat, it is ruining after 5 hours. It was better ruin, but ruin is ruin. Hmm.
Due to the coverage and the perfume, I may not buy this for myself, but this product is also often ordered. It is useful the foundation of no need primers, but I wear sunscreens. The sunscreen effect of this Smartskin Very Rare, it is SPF33 PA+++, I guess this is fair, but not enough to use in Summer, I am sure.
Please check the latest price, and order from here: "Albion Smart Skin Line".