Here is a review for Smart Skin White Rare, new for SS2018.
I got a sample of #02.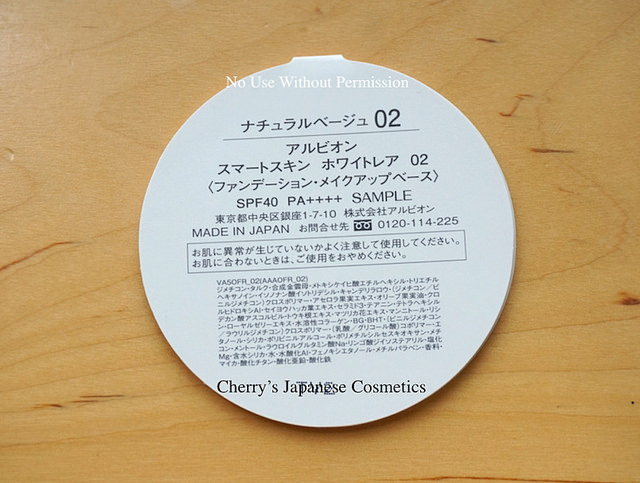 This is an emulsion foundation.
And as a cooling factor, it includes Menthol. If you are sensitive for Menthol or Mint, you should not use this. I often feel sting when there are these menthol or mint.
Also, this White Rare is a foundation of no primers, the same with Albion Smartskin Very Rare.
Anyway, I really hesitate to use this on my face, simply show you the swatch and blend.
It's coverage looks medium, and the finish is less glow.
I can not talk about the lasting and the texture, and that's all I can show you.
Before the #02 went to my crush box, we got a sample of #01 too. Here is a swatch.
Guess myself is a mid of #01 and #02. #01 is pinkish, and #02 is less pink and darker.
Let me blend on my arm.
Actually I could find the difference between two shades in the picture above, but in my eyes, for my shades, #01 is a little bit bright, and #02 is natural but a little bit darker.
Here is a quick note for its lasting. I needed to use my makeup removers more quantity than I had thought to remove this foundation from my inner arm. It can be really strong lasting, I felt.
Please check the latest price, and order from here: "Albion Smart Skin Line".