Albion changed whole line for Ignis on 2020. This Ignis Moisturizing Lotion is for AW2020.
I got samples of it, let me share how I felt.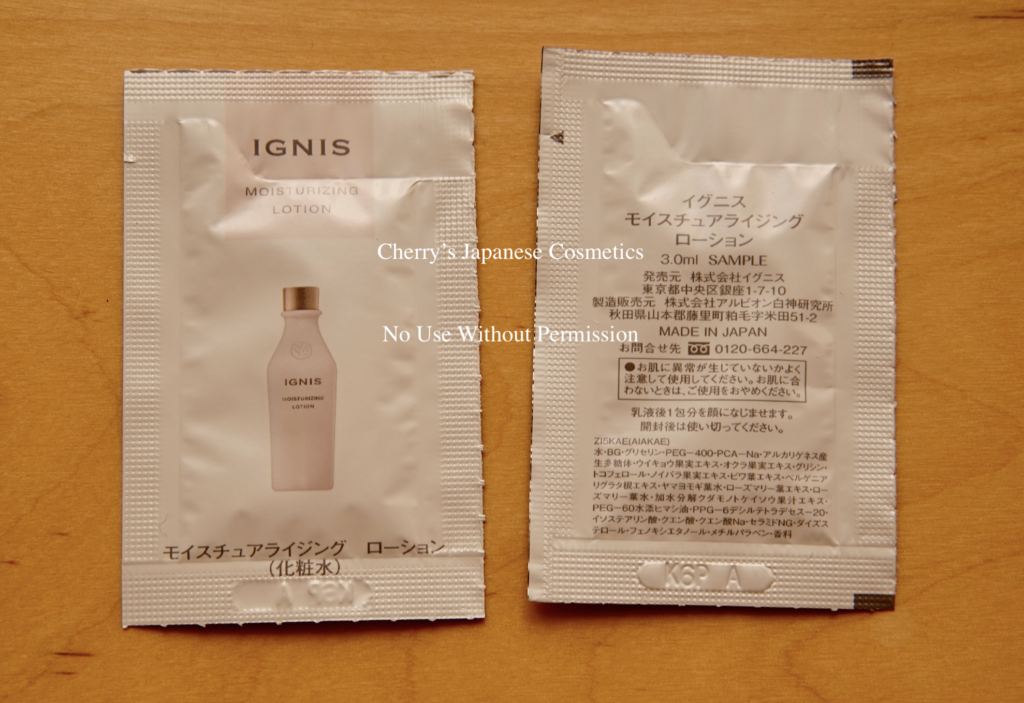 Surpririzingly this product is not containing ethanol. Generally to say, Albion products are often contains ethanol.
Indeed on my face, I used it just after my face washing, I did not feel it moisturized well. And I felt a little bit sticky the surface of my face. It maybe not meaning it is not moisturized on actually, just it is how I felt.
What I mean is that it is not for me.
Please check the latest price, and order from here: "Ignis Moist Line".