Fancl FDR Acne Care Milky Gel is one of the new item for SS2016.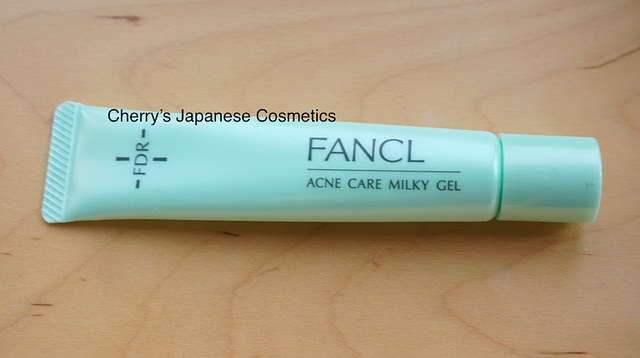 This gel is for using like a face cream, after the Acne Care Lotion.
On previous formula, it was half transparent gel, and it was not enough moisturizing my skin. Oh aging 🙁
In this formula of SS2016. It is "milky gel". I am repeating this.
For me, this is easy to spread on my whole of my face, and I could feel enough moisturized, and not pretty much oily. There is oil, I am sure, but I felt it is quite light.
I was satisfied with this. But I also note: it is not enough for my daily use. I need quantity of use, it is coming to so much pricy. It is good when my skin is problem with acnes, my skin turns to the tendency of oil prone. But when my skin is fine, I need oils, and it is not enough. For me, this is an emergency product.
And I need to say again: cosmetics may be one of the solutions to PREVENT strong inflammation. If you have strong inflammation, there is one solution, go to dermatologist.
Please check the latest price, and order from here:"Fancl FDR Acne Care Milky Gel 3 tubes set"