IPSA Cleaning Foam Sensitive is a foam face wash, new for SS2016.
See also the Ingredients of this product
I got a sample of this, let me review.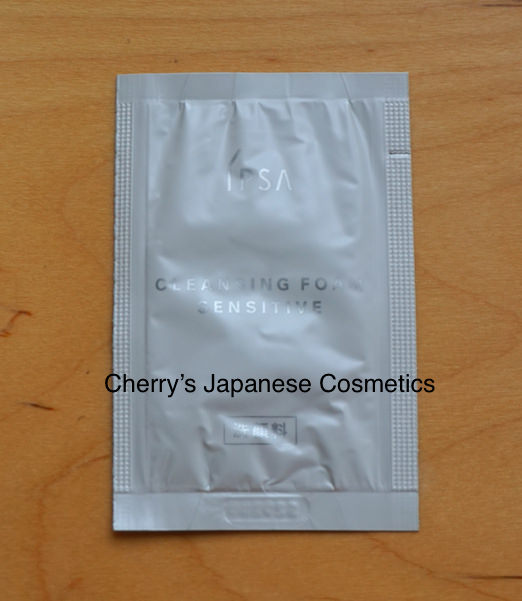 Apply some on your palm (Note: in this time, just wanted to show you the foam, the quantity is not all of the sample). Add water (mild water is better, I am sure), make bubble.
I think this bubble is creamy and enough rich. The day, I was just after the period and still my skin was sensitive. I was used SUQQU Refining Foam, usually it is so good to keep my skin moisturized, but those few days I felt it was too strong.
I used all the left on this sample at night, my skins washed well, but kept better moisture level. I was satisfied with this.
I prefer no/ less perfumed products. In this product, there are no perfume, but you may find something "artificial" smell. I just remind this is made in a factory. I feel a kind of "plastic" smell. It is weak, but if you hate that smell, this is not for you. Perfumes are hiding those smell, but this has no such perfume.
Totally to say, if your skin is oilier or need to feel "refreshed", I do not recommend this. As long as you do not mind the "plastic" smell, when your skin is coming to sensitive, need to wash well but also need "gentle", I feel this is one of the solutions.
Please check the latest price, and order from here: Ipsa for Sensitive Skin