Kanebo Twany Century The Cleansing is a makeup remover.
I (Cherry) got a sample of this, let me share with you my review.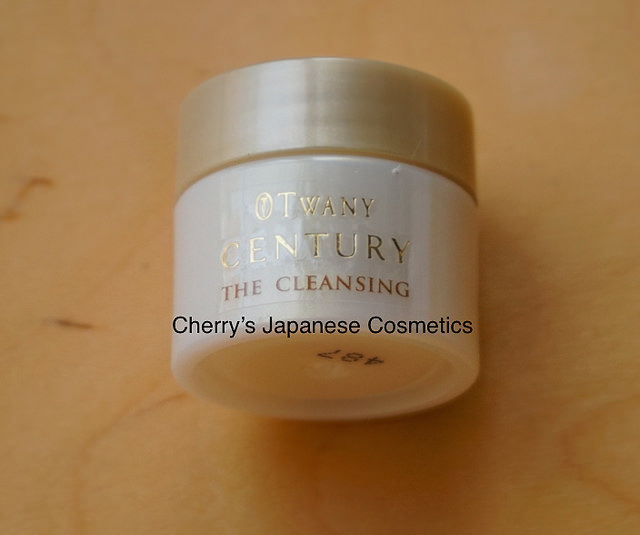 My makeup are below:
Kanebo Cosme Decorte Eyeliner Super Sharp
You may see how "rich" cream it is. Seems it is not like a makeup remover but a face cream, yet this is truly a makeup remover, you need to wipe or wash your face 😀
The black letter is by Kanebo Cosme Decorte Eyeliner Super Sharp, it is a waterproof eyeliner. Sometimes it is hard to be removed.
It is true that I needed to "massage" a little bit stronger.
After I wiped my arm by tissue.
I was really satisfied with it removed so well.
On the picture above, my skin is turning to red and goose skin, they are not because of allergic nor rush, but the chilly temperature and I "massaged" too much 🙁
Checking what Japanese reviewers are saying, it works well for nose black head on their pores. Seems for some people, it is too strong for them, they are using for pore care only.
I do not know whether it works for that or not…
The perfume is posh rose, it is not strong.
Please check the latest price, and order from here:"Kanebo Twany Century The Cleansing" or in JPY Branch!