My skin condition is getting stable to use new items. I opened Mikimoto Essence Sheet Mask LX to boost to get better condition 🙂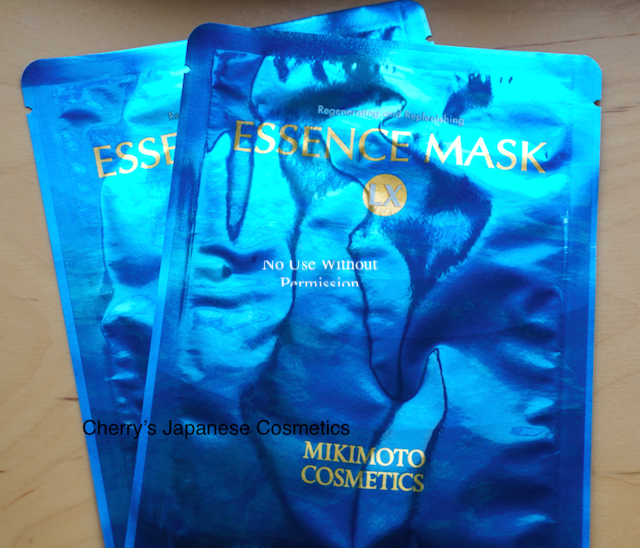 I used some of Mikimoto Moon Pearl line, and I am satisfied with them.
The sheet itself is "rich", and soften, and the Essence is less concentrate than I had thought. There are no perfume, and I like the products of scentless.
Applied on my face, this sheet is much bigger than my face. I kept it for 10-15 mins, and after that I gently massaged.
My skin is well moisturized.
I am really satisfied with Benefique Mask Power Repair. It is perfumed, but not so strong scent. I also like its concentrate essence. The sheet itself is not so big different from each other.
If you are satisfied with this Mikimoto or Benefique, you do not need to replace, but when they are just ordinary for you, you can switch to enjoy 🙂
In person, I prefer this Mikimoto, because of there are no scent 🙂
Oh, we need to tell you one thing. When it is shipped to us, sometimes the outside box is damaged. We always open the box to check, but the inside individual packages are no damaged.
Please check the latest price, and order from here: Mikimoto Essence Sheet Mask LX, or in JPY Branch.