I bought a trial kit of Mikimoto Moon Perl line, and here is a small cream, much bigger than this sample 🙂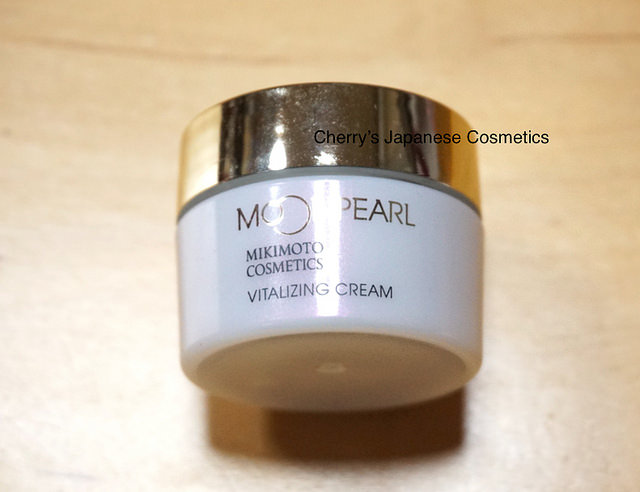 I was a little bit surprised this is harder than I had thought.
There are some rich and gorgeous creams, they often with really strong perfume, but this is a fragrance free cream.
Applying this on my face, I was happy there are no sting.
I use this at night, and the next morning, I felt my skin is "lively", nice condition 😉 This is the cream what I am looking for now 🙂
Please check the latest price, and order from here: "Mikimoto Moon Pearl Vitalizing Cream", or in JPY Branch