I (Cherry) got a sample of RMK Refreshing Gel. Let me share with you my personal review.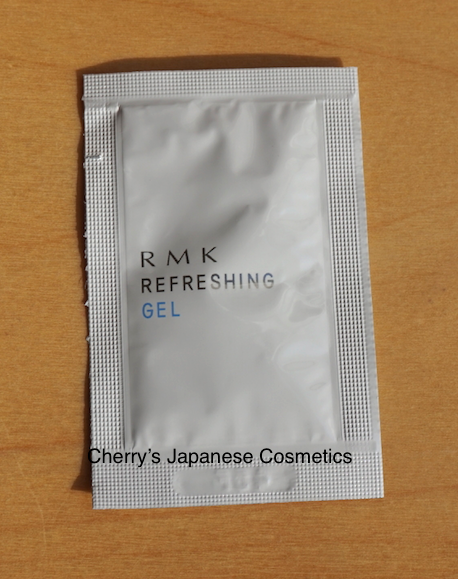 Because of the jar, they use for the full bottle, I had expected it is more creamy.
As you can see, this is a truly "gel", quite watery product.
As their recommend, I applied this gel on my face after I used lotion. Sometimes those gels make me feel sting, but applying this gel, I did feel nothing. It is one of the most important factor for me. But to be honest, this perfume of "fresh yogurt" is not for my taste — I felt it is cheap.
I thought it was not pretty bad item, but I thought I need more oil to keep my skin condition better. But after I cleaned photo things up, and touched my face, I found dusty white tissues are left from my face. Yeek!
In this time, I used a sample, and in samples makers often put too many quantity. I may applied too much on my face. I do not have samples of this product more, so, I can not try to spread it on my face more thin and see what will happen.
Please check the latest price, and order from here: RMK Refreshing Gel, or order in JPY Branch.