In this summer, I (Cherry) used this THREE Gentle Nourishing Scrub.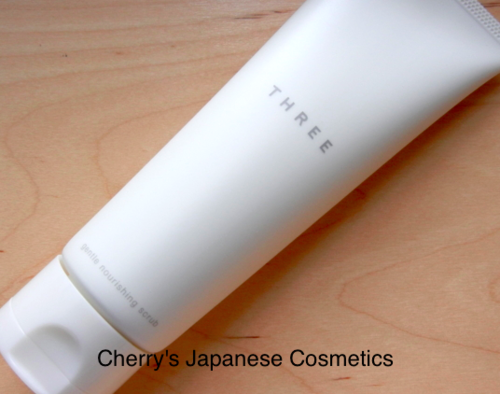 Let me show you this on my hand.


There are white small scrubs in the transparent gel.

The scrubs are not going out.


It scrapes my old keratins gently. This gel moist my skin well.
There are no perfume. And of course I did not feel any pain. I often use it, once a week in summer. But in winter, my metabolism rate gets rower. I do not think it is good for my skin using those scrubs for my face so often.
But in winter, sometimes I feel my knees, elbows and heels are getting more drier and harder. I often use those scrubs for my body to remove old keratins. After using this scrub, I feel those parts are getting softer.
Please check the latest price, and order from here; "Three Gentle Nourishing Scrub". Or visit our JPY Branch.