In SS2021 Albion changed Excia Al Whitening line to Excia Brightening Line. Albion Excia Al Whitening Stem Nova Cream is changed to Albion Excia AL Replant Whitening Cream.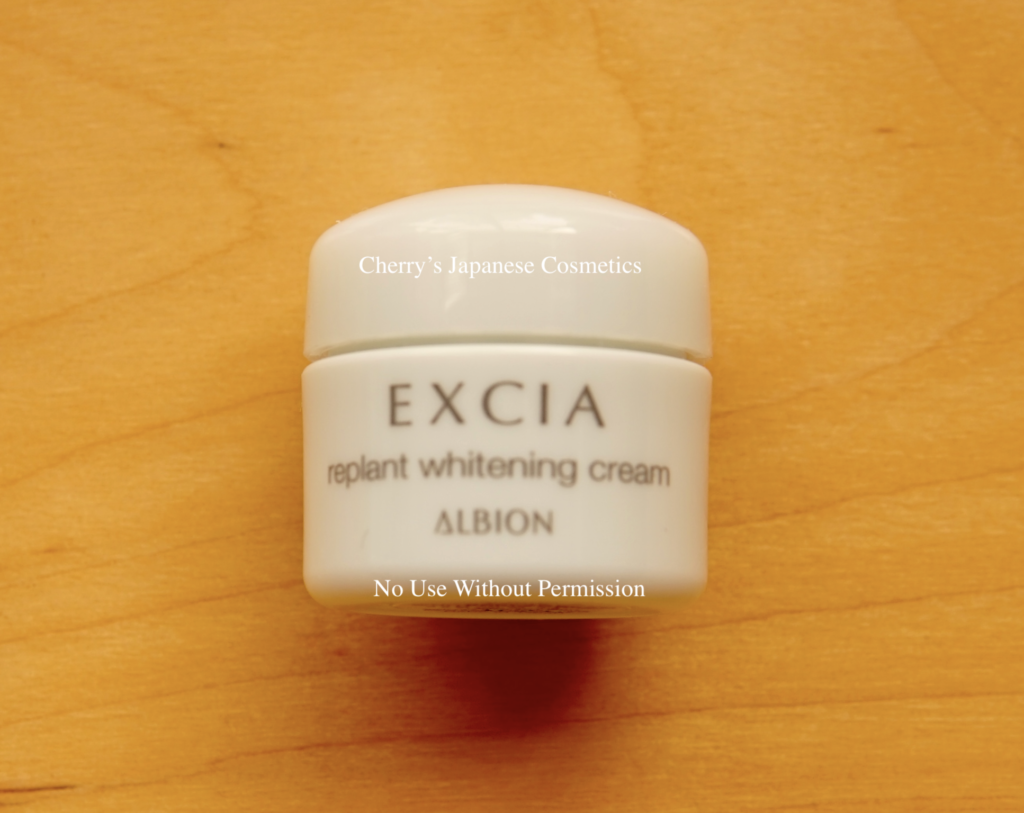 Let me open.
It will be easy to see the texture. This is really a smooth but rich cream.
On my face, it is quite east to adjust, and you have no need to use a lot. I like to use with thin layer on my face, as the this layer, it is lighter.
I apply a very little amount because it is light but enough rich, and a pea-sized amount is enough to moisturize my face. I love this as a night cream, and it does provide moisture, not oil.
I never say it is perfect even when my skin condition is damaged. But it is not harmful for me while my skin condition is not better.
I am not pretty much feeling my skin is brighter while I am using it. The brightening factor is L-Ascorbic acid-2-glucoside. In person, I preferTraneexamin Acid more than it, I did not feel any of irritation with this product.
Please check the latest price, and order from here; Albion Excia Brightening Line.