RMK has two powder foundations, UV Powder Foundation and Airy Powder Foundation.
In June 2018, they released small size of kits, Airy Powder Foundation or Liquid Foundation. You can not choose other foundations.
One of the repeaters of us had asked us to special order the Liquid Foundation's version, and we could make sure for her, and I bought this Airy Powder Foundation's. It is a small size.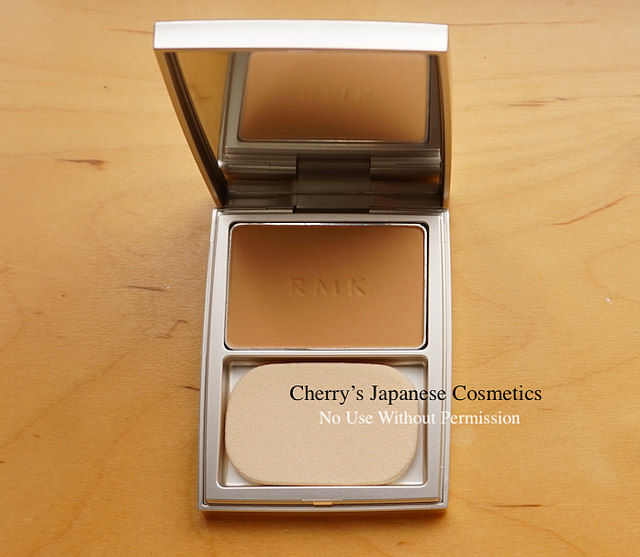 I sweat really a lot, but my skin is dry, powder foundations are often too drier for my skin condition. This 1/3 size of powder foundation is pretty enough.
The shade is #102, the standard shade for Japanese.
It is a light powder foundation.
Here is a shot with primer (RMK Makeup Base), and without primer.
You may see upper side is more glow/ radiant. It can be up to your skin condition and tendency, if you are a person who runs due to your dryness, probably the lasting may better with wearing with primer. I am a person who sweat a lot, and my makeup runs due to my sweat, foundation primers rarely work for lasting.
There are quite small glitters, but it does not see on my face.
For me, the coverage is medium, the natural and no-shine finish, and the lasting is fair. Probably due to my skin condition, I often feel something dry with wearing powder foundation or loose powders, I do not feel this RMK Airy Powder Foundation makes my skin condition drier.
Here is the swatch with other RMK Foundations.