In AW2020, SUQQU changed the formula of Suqqu Extra Rich Glow Cream Foundation to SUQQU The Cream foundation.
I bought a half size kit of #110 & #120. Let me share you how I feel.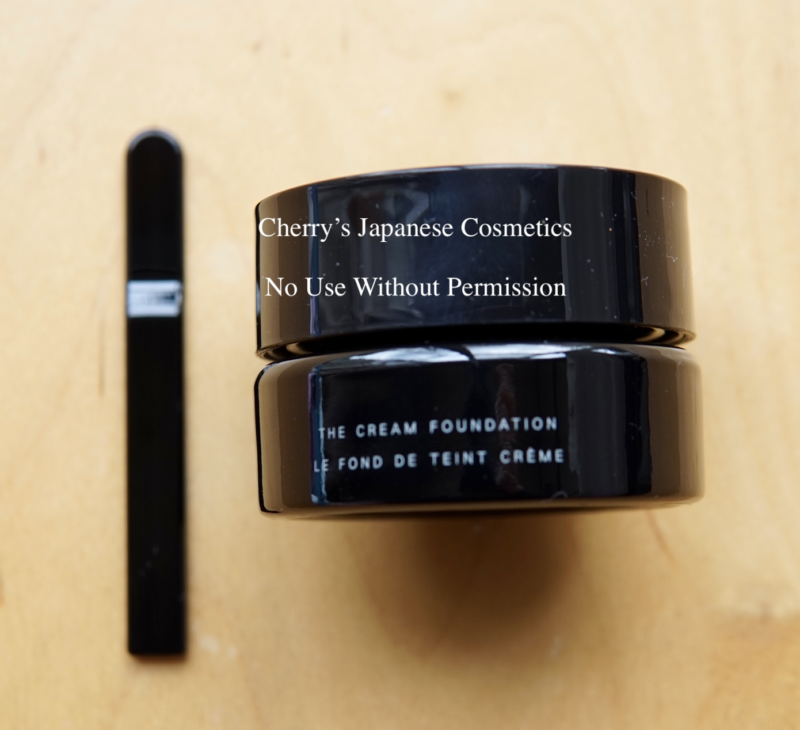 This foundation is in the jar, with spatula. Please apply your skin with using this spatula.
The shades of #110 & #102 are the standard shade for Japanese. Originally, the "Flame Fix Cream Foundation N" with the good reputation was designed as "use without primers". But the current "SUQQU The Cream Foundation" is designed as using with the foundation primer of "Treatment Serum Primer".
How Cherry Felt
The finish is natural to matte, and no glow/ shimmer/ radiant for me.
It is a great product.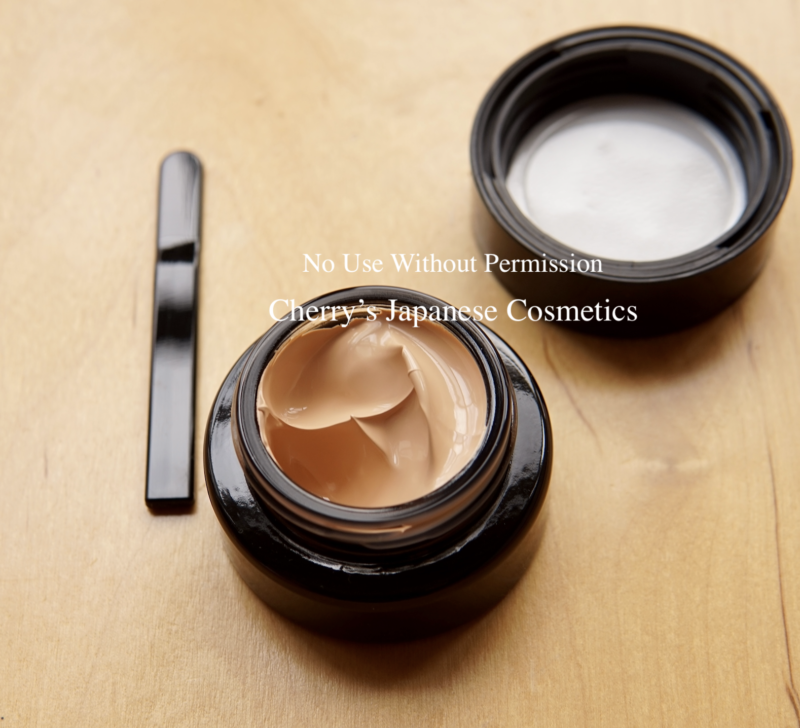 As SUQQu described, it is lighter texture and still covering pretty good. Also, I note there is no perfume :).
However, I may not buy this foundation of the full size for myself. The sunscreen effect of SPF25・PA++ for #110 & #120 is not enough, and in person, I prefer tube products than jar product on the view point of the hygiene, it is one of the most important point for me.
We had a question from one of the customers that the difference between Cream Foundation and Liquid Foundation. Cream Foundations are harder, and Liquid foundations tend to be runny.  This SUQQU Cream foundation is runnier among cream foundations.
Swatch
There are some swatches.
#120 with Suqqu Extra Rich Glow Cream Foundation #102
It must be a first swatch with the previous formula. SUQQU changed the color numbers, and they said previous #102 is for current #120. Here we go!
In the first impression, I had thought The Cream Foundation is a little bit darker than Extra Rich Flow Cream Foundation. But after setting, the shades are not big different. They are not the perfect same, but categorised as the same.
I placed them each side of my face. I am feeling the current is much lighter texture than previous formula, but covering is still good.
Shade swatch of #110 & #120
The second must be the shade swatch of The Cream Foundation.
The shades are significant different in #110 and #120. #110 is more likely to my arm, but it is #120 that is for my face.
with Albion Excia AL Superior Cream Foundation
Guess some of you may want to see the swatch with Albion Excia AL Superior Cream Foundation EX, what is REALLY often ordered among us. Fortunately I found #NA201 and #NA211 of Excia.
Unfortunately, the picture of swatch was not good to show, please let me show you he blended picture, what can be the most important for you. I had set SUQQU Treatment Primer on whole of my inner arm.
In the picture above, guess SUQQU #102 is similar to Excia #NA201, but in my eyes, SUQQU is more Ochre than Excia, and Excia #NA201 is pinkish. It is true that in Excia foundations, NA means Natural, and OC means Ochre, and NA is more pinkish than other brands.
The covering is PRETTY good. The lasting is fair as a cream foundation. I like this SUQQU foundation with the well moisturized texture, and covering pretty good but not too oily nor heavy for me (I have dry skin, and it is late of Nov, it is drier in Japan). The good point is it is half the price of Albion Excia Superior Cream Foundation EX, really affordable product, and no perfume.
And Cream Foundations are a little bit easier to come off. Both Cream and Liquid are for drier skin, but Cream is for so dried skin. Some people in here Japan changes foundations by seasons. Liquid is for spring to summer, and Cream is autumn to winter.
Please check the latest price, and order from here; "Suqqu Foundations".