Albion releases new essence, "Flora Drip" on Sep of 2019. I got a sample.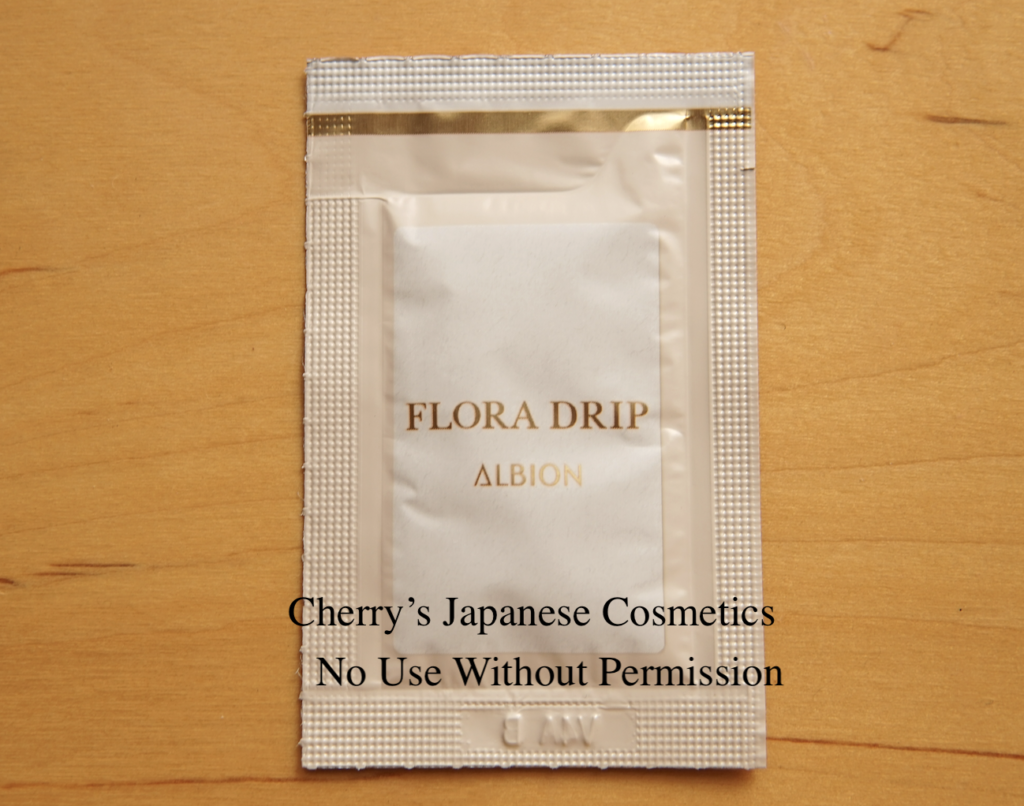 Usage
According to the BC of Albion, you can use it whenever you want. If you are super busy, this essence works as if it is an all-in-one.
When I add a scoop of a spoon on my face, I felt my skin is well moisturized, a scoop is pretty enough. But to be honest, this is not absorbed quickly. If you are an extremely busy person, I afraid that you will disappoint to take time more than you have expected.
She also told me that it is after the Albion milk that is reported as the best performance.
Texture & Scent
The texture is a little bit sticky. And as Albion product, the herbal scent is not strong, and I liked it.
Of course I did not feel anything irritation with using this Flora Drip.
Albion claims that this works for anything as you want, but it is doubtful.
Anyway, totally to say, this is nice to using for me.
Please check the latest price, and order from here: "Albion Special Care".