Cosme Decorte Complete Flat Primer is new for AW2018. In Cosme Decorte line, this primer is "affordable" product. I bought the liquid foundation, and the BC strongly recommended to use this primer too, and I bought.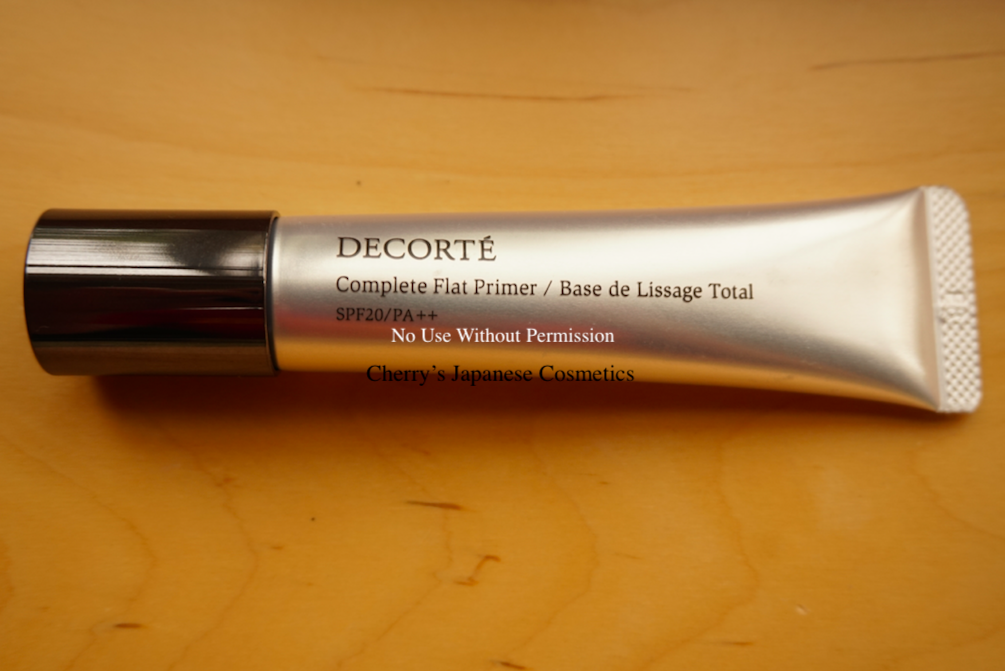 It's also designed as a foundation primer and has a lovely texture to use on its own or under a foundation.
It does not leave the slightest white cast, but slightly "whitish" shade change. Please spread into your skin carefully, it is MUCH softer than the Lancome Torn Up Milk, but as the same with the Torn up milk, it can let your skin wired look.
Here is the swatch what I took in 2019, with Tone Up Milk Rosey Bloom.
In summer, I often use sunscreens as my foundation primers, because I often sweat a lot and these sunscreens waterproof/ water resident effects are better to use.
To be honest, for the beautiful finish, I think these primers are better for the beautiful finish.
Also if you often feel any of a small stinging sensation with sunscreens, even they do leave quickly, please try to use something primers with sunscreen effect. Primers are often be more mild than sunscreens. In this Cosme Decorte Compete Flat Primer, there are only SPF20/ PA++, but it is better than you are not using anything. In person, I do not have a pain sensation at all with this primer, which is great.
KOSE does not always add perfumes in their makeups and skin care products, but in Cosme Decorte, they do. Fortunately, it is not pretty much strong, and gone quickly.
I can never say this primer is good for any of skin types, guess if you are so oily, it may be too greasy for you.
It is mild texture, and made my skin slightly whiten, I needed spread into my arm carefully to let its layer thin. Of course I do not promise it often good for your skin. It is not a Wonderful primer, but nice one.
Please check the latest price, and order from here: "Cosme Decorte Complete Flat Primer", or in JPY Branch!