Finally I got samples of Albion Infinesse Expansion Cream.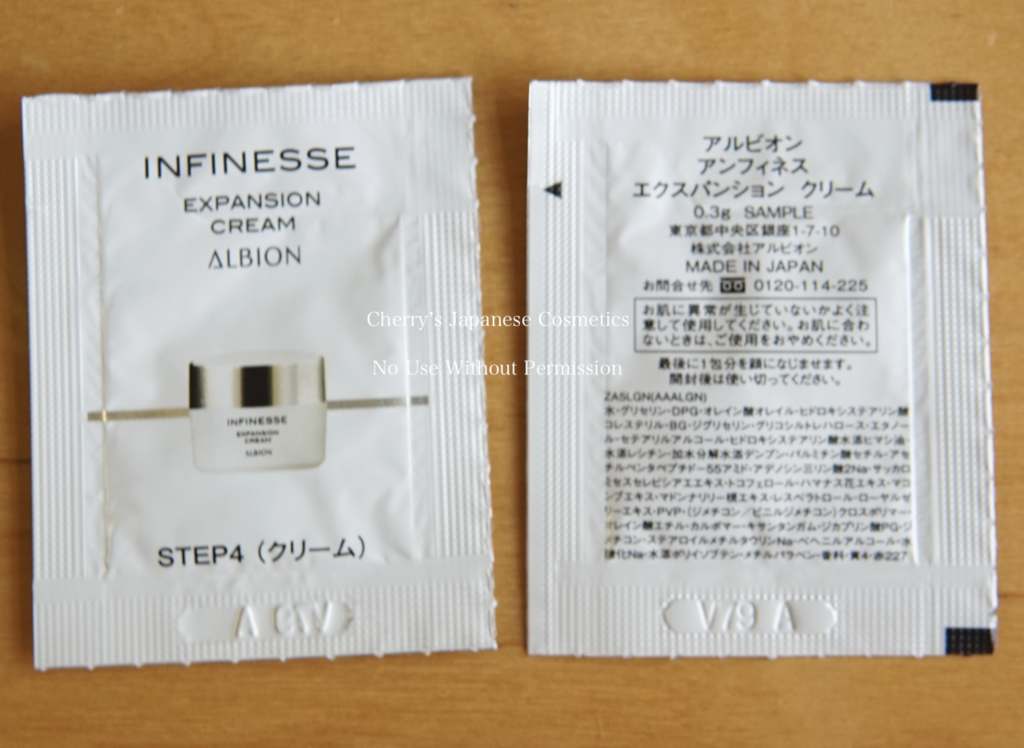 When you are not familiar with Albion Skin Care Method, please see also here: Albion Skin Care Method.
Anyway, it is for the final step, wrapping.
It is the very mid summer right now, but it is much harder cream than I had expected.
On my face, I felt it is too oily right now. This line is not for Summer, but for Autumn-Winter.
When you feel it is too much, there are product for Albion Infinesse Upsurge Solution S, new for AW2021. Albion changed some formula in Infinesse line, but this Expansion Cream is kept as used to be.
Please check the latest price, and order from here: Albion Infinesse Line.
In Infinesse Line, they designed as this order (especially at night).