Cosme Decorte released new foundation, The Liquid Foundation for AW2018.
Seemed the Powder Foundation also new for AW2018 has great reputation, but taking about  my skin condition for the season of Autumn to Spring with the BC of Cosme Decorte, I decided to buy the liquid foundation. It is the time to buy something.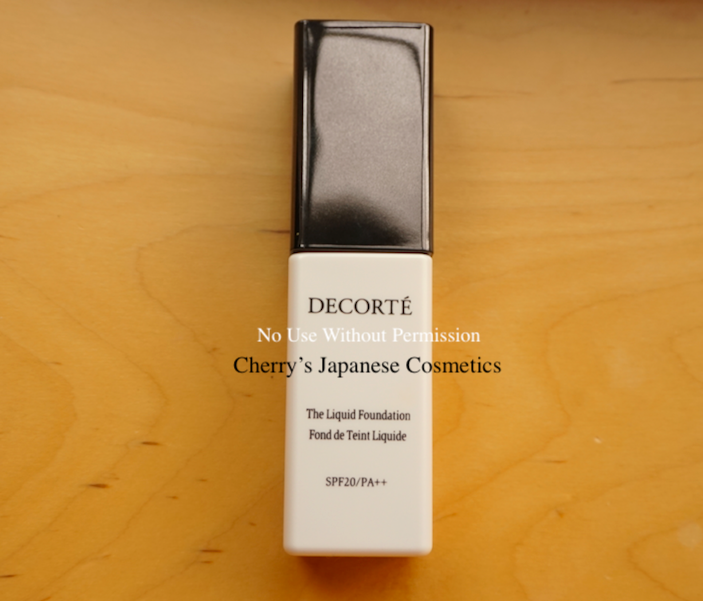 The shade is #302, the standard shade for Japanese.
There are Albion Skin Glazing Foundation samples, let me talk about this new Cosme Decorte Foundation with comparing.
The perfume is not strong like Albion.
Another swatch with Three Fluid Foundation #203. Both are the light texture foundations.
Both are the very standard shade, but Cosme Decorte is more pinkish, and THREE is more yellow. Also, I feel THREE finish is more glow than Cosme Decorte. Which do you like?
Texture
The texture of this Liquid Foundation is more runnier than Skin Glazing.
Shade
In the picture above, the shade of the #302 is much darker than Albion's standard shades. Spreading into the skin for swatch, still both #040 and #050 are lighter than this the Liquid Foundation #302.
I need to note that the quantity of each drops are different 😀
Anyway, with swatching, I felt I should better to buy #301, what is one torn lighter than my #302, I may tell you later, I changed my mind with blending.
Actually, the #302 is sheer and natural warm look, not pretty dark as I felt.
For me, the coverage is medium (at least less coverage than Albion Skin Glazing Foundation for me), the finish is natural, and no greasy shining. The lasting is fair  (it is still over 30C degrees outside, I rarely walk), but I need to admit that my T zone foundations were gone quickly, still T zone is greasy in Summer. Probably for me, this is not for under the heat.
Here is a swatch with Cosme Decorte The Powder Foundation.
Please check the latest price, and order from here: "Cosme Decorte The Liquid Foundation", or order in JPY Branch