I often purchase Fancl Mild Cleansing Oil for myself. They changed the formula in AW2021.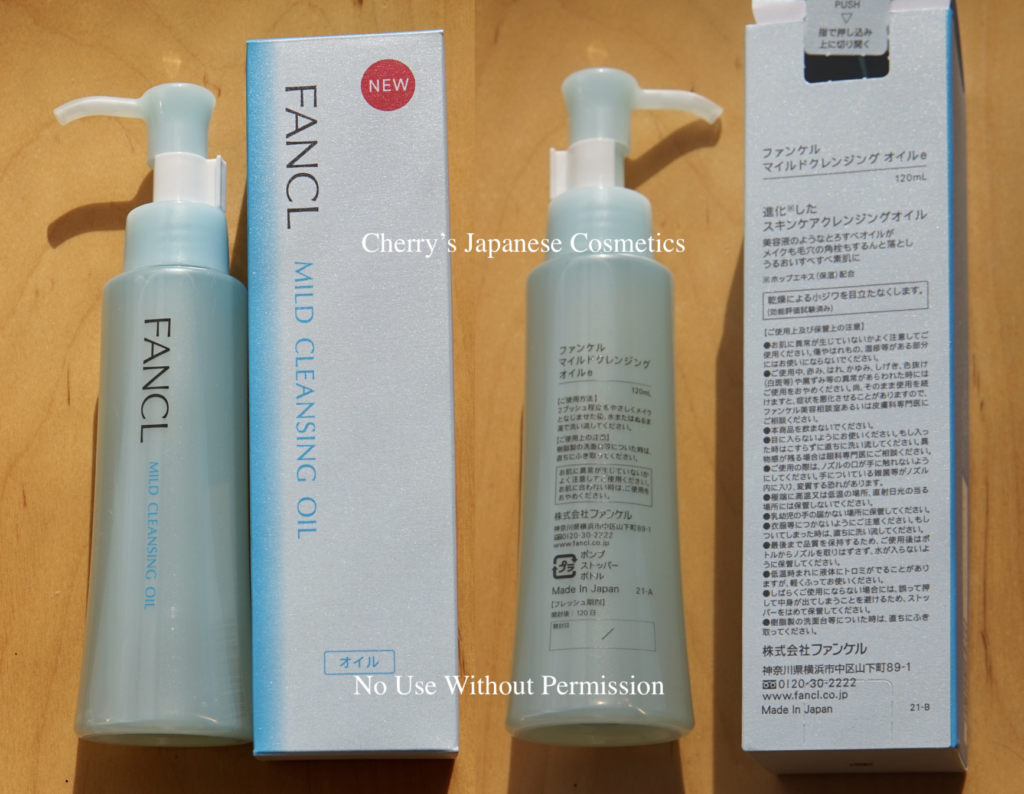 Fancl Mild Cleansing Oil is my routine, since 2000s.
I am not explaining Japanese Bath, if you wanna know that, please go google, we often remove our makeup while bath time, with wet hands. This product is perfectly match with Japanese ladies daily life.
You can use this remover with wet hands, but I recommend not to use pretty wet, but a little bit wet hands. If you want to use cottons, you can also use. But to be honest, I dislike scratch my skin by cottons. I use this with my hands.
Anyway, let me show you how it works on my arm.
The items;
Foundation Primer; Kanebo Allie Extra UV Facial Gel N
Foundation; Albion Excia AL Fluid Foundation HC #NA201
Eyeshadow; SUQQU (already discontinued)
Lip: Albion Excia Lips
Eyeliner; SUQQU Eyeliner
Mascara; RMK
That RMK Mascara is one of the hardest to remove, but it removed really quickly. I feel it removes much quicker than previous formula.
I think the biggest difference with previous formula is that, after rinsing with water, I felt something slippery. It can be a moisturizer, but I dislike it.
In the pictures above, I removed by cotton to take photos, but in my routine, I rinse. I strongly recommend;
Add water to emulsify

Rinse well
On the pictures below, I add this Mild Cleansing Oil few drops (after I wiped on the pictures above), and add water to emulsify.
I apologize that the right picture is different lighting, it was cloudy but suddenly sun shined. I don't think it changed just after dropping water, but it changes with gentle massaging. I had marked, and it is Ochre liquid. That is the very emulsified stuff. It is the time to rinse well.
I know there are many people & cultures removing makeups with finishing on the wiping part. I think it is so bad hygiene. Oil makeup removers are one of the strongest to remove, but even those products, it is not perfect.
Please check the latest price, and order from here; "Fancl Makeup removers"