I got a sample of new Albion Excia AL FLUID FOUNDATION HC, new for AW2021.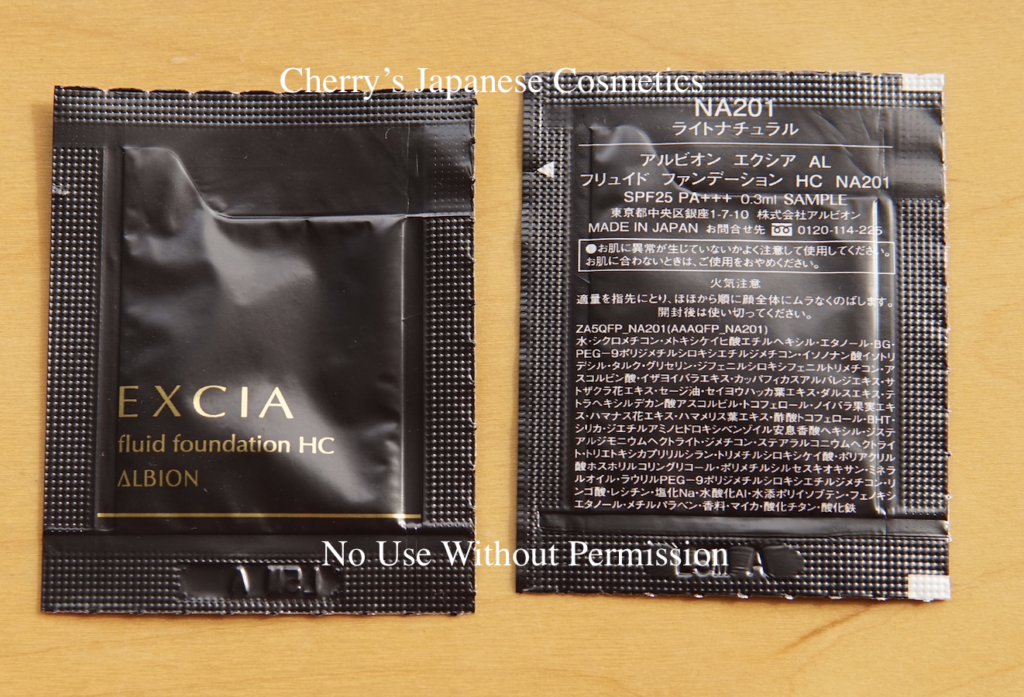 The previous formula, the "Fluid Foundation RS" was sheer. Sadly, there are no samples of RS now, and can not swatch to show how it is changed.
Let me share how I felt with swatching other foundations.
Generally, it is a good balanced foundation!
At first, I think there are some perfume prone people. And still in Japan, we are living with masks, and many of you from East Asia. I don't think it is going to change within few years in East Asia. It was used to be a part of our "culture", and now, it is essential part of our costume. I admit this Albion products are with perfume. It is somehow stressful for those life with masks. I think Albion Excia foundations are good products, really high quality. Indeed I will not purchase this line under this situation.
In RS, the formula of 2018, it was sheer and less covering. If you want to cover, her recommend was Excia Emulsion foundations or Superior Cream Foundation EX. I thought that RS foundation was light, sheer, and natural finish with less glow / radiant.
In this "HC", the formula of 2021, it is natural, but fair covering, I think.
The texture is the very "liquid foundation", and I feel it is a natural finish, fair coverage.
This foundation itself is less glow. Indeed with "glow primer", or "loose powder with glitter", you can make it something glow or brighten.
On my face, it covers naturally my problem of uneven skin torn, it does not emphasize my pores.
I did feel neither it is too rich nor dry. It is light and my skin is well balanced.
Swatches
With Albion Excia Superior Cream Foundation EX
When you need full coverage foundations, my recommend is Excia AL Superior Cream Foundation EX.
It is difficult to show how Superior Cream EX covers, and Fluid HC is natural! On my face I feel HC is more lighter.
Also, you may see the shade of #NA201 are (almost) the same. #NA211 of Superior Cream EX is different shade zone with the Fluid HC #NA201.
With Excia Emulsion Foundations
The next swatch is Stay Perfect Lift Emulsion Foundation #NA201, and Stay Perfect White Emulsion Foundation #NA201.
As this picture above, the texture are different, and not perfectly the same, but the same shade zone.
I am going to add other shade swatches, later.
Please check the latest price, and order from here: Albion Excia AL Foundations.