I purchased NARS After Glow Lip Balm set; "Pleasure Seeker After Glow Lip Balm",  limited for AW2021.
François Nars, the founder is born in France, and this brand is born in NYC, owned by Shiseido. I think it is world widely sold, but I had asked some of the customers to purchase. What I ship for you are always products for Japanese market. They are often more expensive than sold in the States.
Anyway, what I purchased from Japanese department store.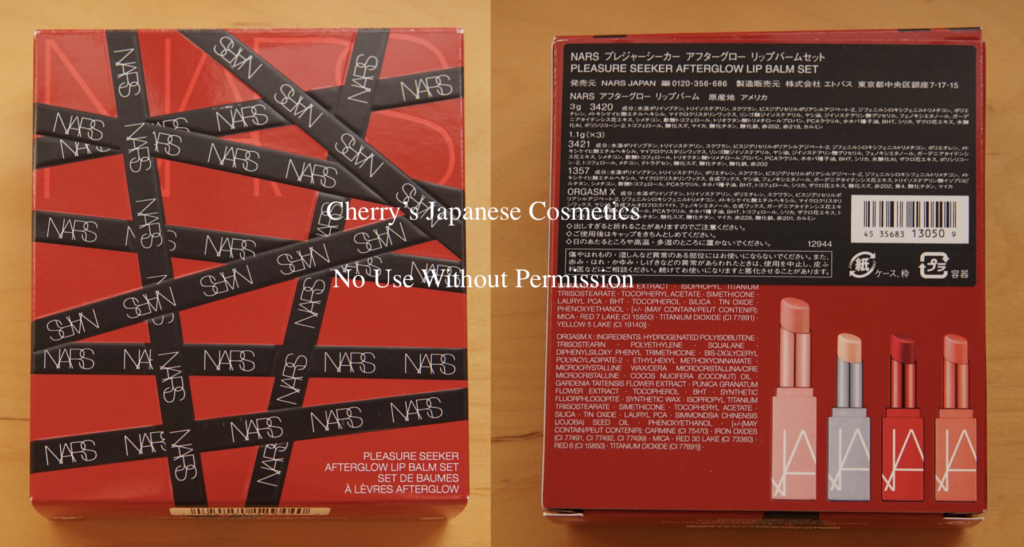 What I miss is Chicca Mesmeric Lipstick, what color in the tube is bold and bright, but on my lips it is sheer with a beautiful luster. It is one of the reasons why I purchased this Nars.
The color are below:
#3420 Orgasm
#Orgasm X
#1357 Turbo
#3421 Clean Cut
I apologize that suddenly Sun shined when I take a shot of the mid of it, but I hope you could see them in different lighting.
In the sales page, it looked like it is a sheer lipstick, but actually it is colord lip balm, unlike SUQQU Creamy Glow Lipstick Moist, this NARS is a truly lip balm. I want lip sticks for ruddy look, but in Nars After Glow Lip Balm, they changes my lip color slightly, excluding #Turbo. I expected they are a little bit more vivid.
There are no perfume, but stinky, I reminded a lip balm made by Lard. It is not for me, but better than perfumed lipsticks.
However they work for the lip primer, they did not peal my lips.
I chose matte lipstick, Albion Excia Rouge Nubuck #RD301, new for AW2021. I do not wear matte lips, they often peal my lips.
The combination with NARS #Orgasm X is perfect look for me… I did not expected how it looks good!
They also work for the top coat to add luster.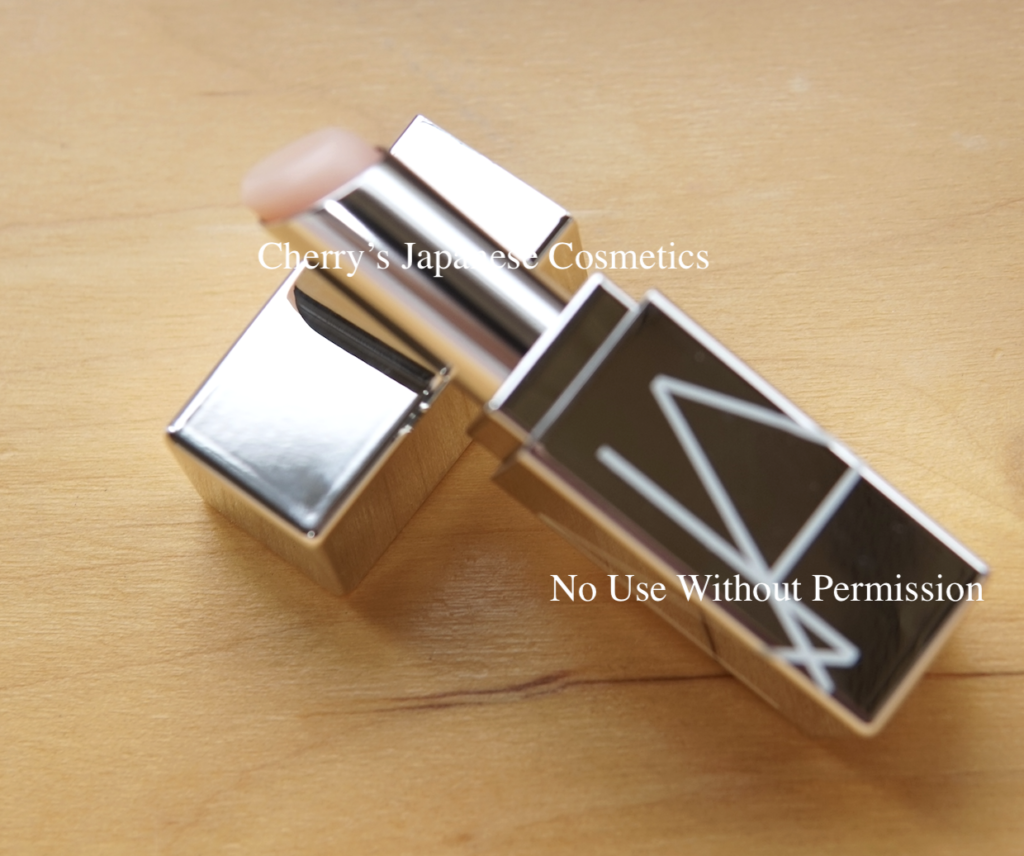 Anyway, totally to say, when you are looking for something lipsticks for vivid & sheer with a luster, like Chicca Mesmeric Lipstick, or SUQQU Creamy Glow Lipstick Moist, I recommend to try "Lunasol Plump Mellow Lips".
Do you need the regular sized NARS After Glow Lip Balm? We do not deal limited products for this brand. The price should be JPY4,840 per a regular size, without the shipping.