In the season of 2020-2021, do you wear lips? Probably no, and rarely do I.
I did not buy lips in whole of 2020, and finally I bought one. I chose Lunasol Plump Mellow Lips.
The color is #03 Pink Cashmere.
I think it is my first lip stick among Lunasol brand. I had used liquid lips (I have already trashed the articles), and I had good experience with them.
Cheap scent lipsticks are unwelcome for me, in person, I often get pealed by lipsticks, especially matte type, then, I prefer creamy and no perfume lipsticks.
A lady who I know recommends me to use this Lunasol, she said "you will be surprized".
I applied it on my arm, but the best picture is this one below.
I wanted to show you about a makeup remover!!
Anyway, they are my actual current makeup.
I am really good at using those salmon pink to coral orange colors on my lips, this is the reason why I chose this #03 Pink Cashmere.
When I tough on my arm, I thought it is a creamy lipstick, but when I applied on my lips, I found the reason why she recommend to try it.
I remind the old school SUQQU Creamy Glow Lipstick Moist, it was one of the best sold lip colors for us.
It was the concept of SUQQU Creamy Glow Lipstick Moist what is the colored lip cream.
But I don't think this Lunasol is a "glow" lipstick. It is neither radiant nor matte lipstick, I am feeling it is naturally mellow.
I was not pealed by this lipstick. This non-perfumed product is really good for me.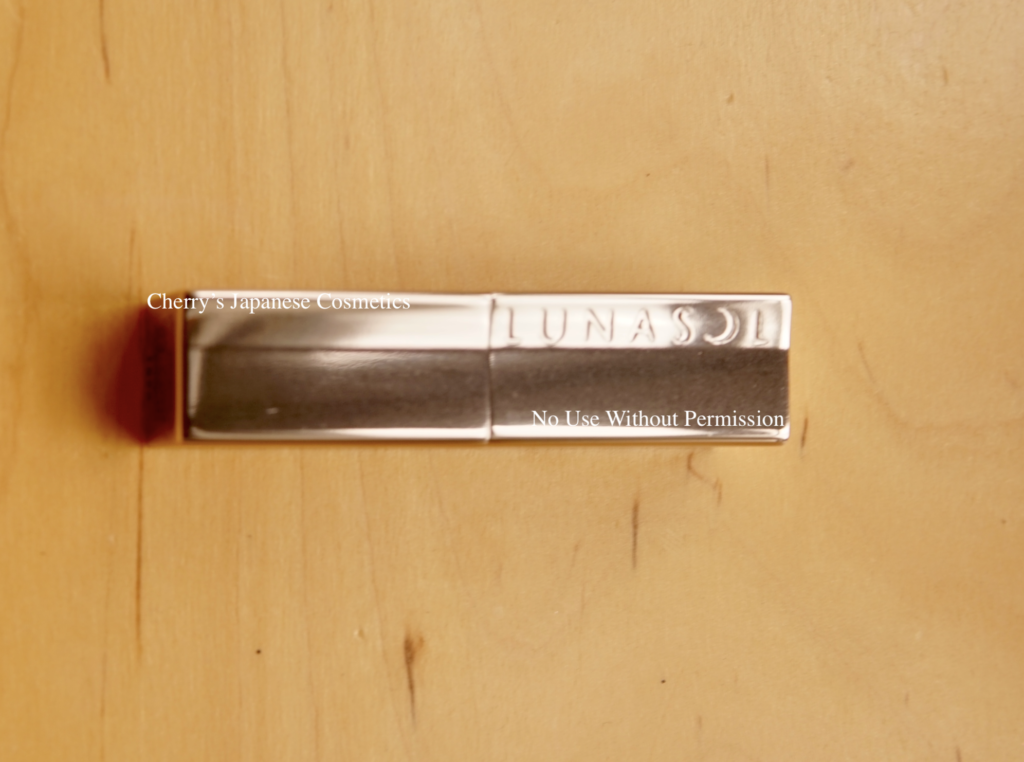 Also the design is so good. Seems there is a built-in magnetic system. It is so nice to having.
Please check the latest price, and order from here: "Lunasol Lips".