In SS2021, Albion changed a formula of Excia AL Cell Clarity Watery Cleansing Cream to Excia Cleansing Oil Gel.
I got a small size of it, let me show you how I felt.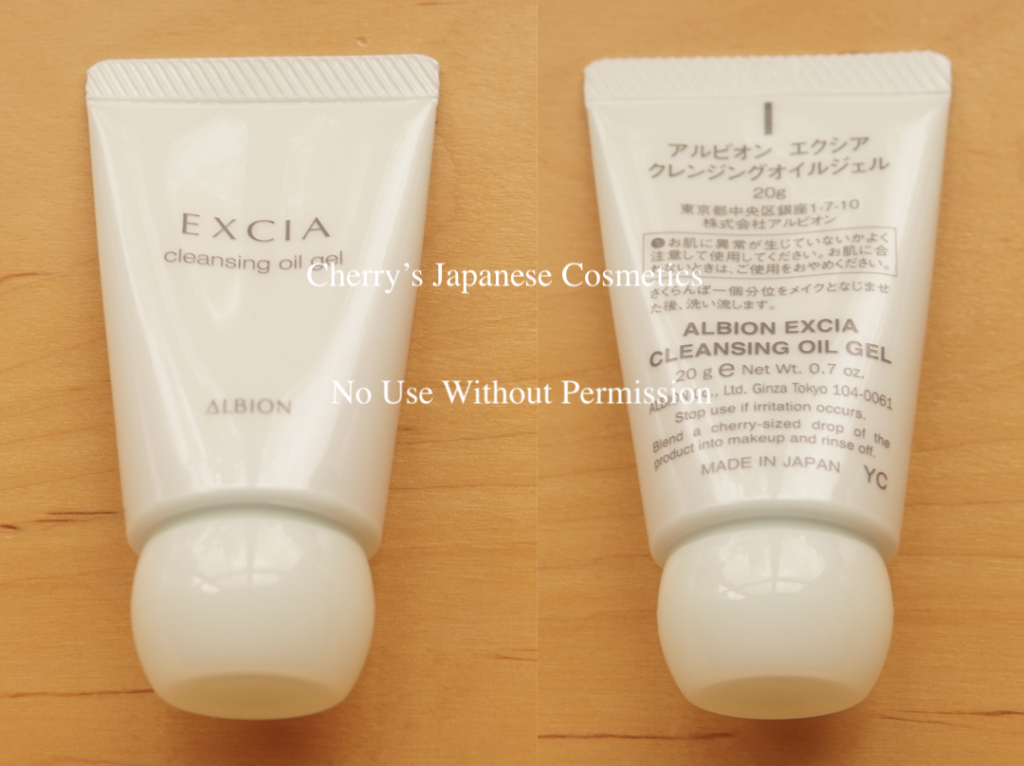 My everyday makeup includes waterproof sunblock, waterproof eye makeups, eyeshadow and lipstick. I must say that this oil gel removes makeup every well, and leaves a refreshing scent.
The consistency is quite good and it spreads easily on skin. I usually remove the residue of this makeup remover with tissue and my face feels clean and soft afterwards, not very oily. I'm used to cleansing oils but after using this cream based makeup remover, I must say that it works quite well too.
What I was surprized is this color. It is an Oil Gel, it reminds me Infinesse Melt Release Cleansing Oil.
PINK!!!
The makeups are below.
It removes really good, but I need to note that previous formula removed much better than current formula.
They look the nothing is left, and the skin is really oily. I never recommend you will finish in this stage. It is really bad hygienic and bad for your skin. Wash your face gently with your favorite face wash.
After my face wash, I satisfied with this remover, there are no tightness nor dryness.
There are perfume too. If you are liking the things without perfume, this is not for you. If you don't have any problems with scented skincare or makeup, guess this one has a very faint scent that is not overpowering.
Please check the latest price, and order from here:  Albion Excia Brightening Line.