In SS2022, Kose released new brand under Cosme Decorte, HYDRA CLARITY.
Cosme Decorte Hydra Clarity Treatment Gel Wash is a face wash.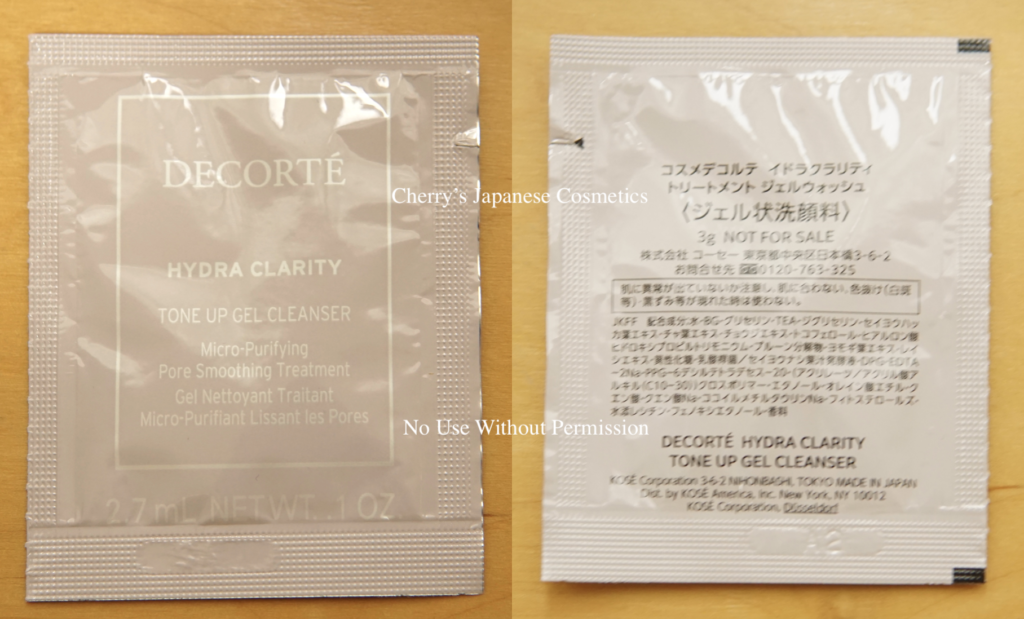 I got a sample and let me share how I felt.
I had thought that it is a pasted face wash. No. It is a "GEL" face wash.
It is a transparent gel, and apply it on my face directly. You have no need to foaming!
This product removed my dirt well without tight. On that day it was rainy whole day, I didn't go out, and even I didn't wear sunscreens.
But I don't think it is nice for my Spring-Summer season. I need to be refreshed.
I am feeling Hydra Clarity line is not for me. But it is not meaning it is always bad for you. I think this kind of product is fit to those who are not able to make foam.
Please check the latest price, and order from here: "Cosme Decorte Hydra Clarity Line".