In 2020, Albion changed the whole line of Ignis.
I do not know whether previous "Sunny Sour" line had essence/ serum.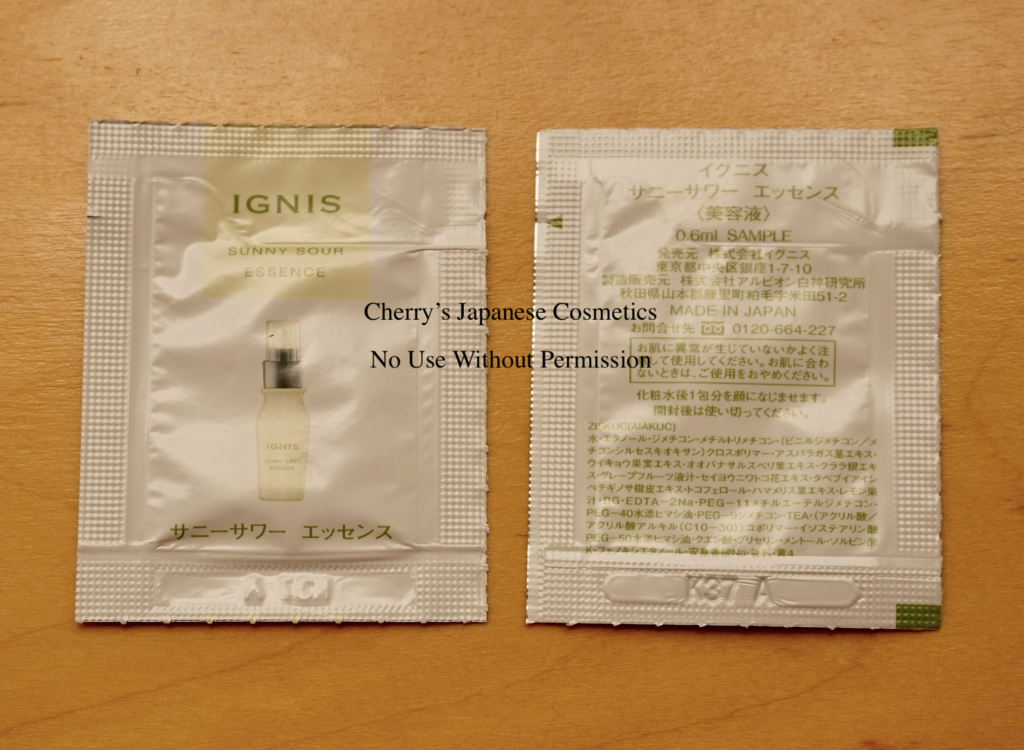 I got samples of Ignis Sunny Sour Essence, the final step of Albion/ Ignis/ Cosme Decorte products, let me share how I felt.
Using Sunny Sour Milk/ Lotion, I found this line is not for my skin, it is for tough and oily skin, I had thought.
The scent is the same Grapefruit & Lemmon. Unlike the Sunny Sour Lotion, I did not find the scent of Ethanol.
Albion has some essence/ serum, and they are generally oily products. The texture is runny and less oily. Applying on my face, I felt it is powdery finish. Please remember that I am saying it is good for those who are oil prone. For my dry skin, I felt it is lighter.
I suggest this finish is not bad in the heated night. I am abrading its citrus oil brings me freckles. I do not recommend to use in daytime.
Please check the latest price, and order from here:"Ignis Sunny Sour Line".