In SS2020, Albion changed the whole line of Ignis.
Previously, there were Ignis Sunny Sour Duo Soap, and the current is Ignis Sunny Sour Soap, what is a paste face wash. I got a sample of it, let me share with you how I felt.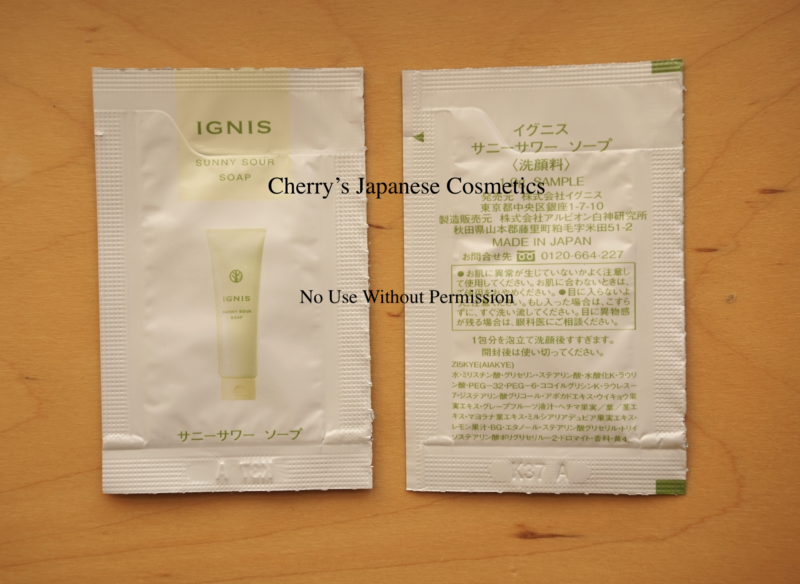 The foam is yellow colored. Also I felt it is a little bit harder paste than I had expected.
The loyal audiences may remember how I like perfume-less skincares. I have to admit Albion (Ignis is under Albion)  contains stronger perfumes, and this face wash does also contain a little bit stronger citrus scent.
When I added water drops to make a whip, it took few seconds to be mixed with water. The foam itself is light, and this quantity is not enough for wash my whole of my face.
I was hesitated to use this product because seemed the " Sunny Sour" line is for oilier skin, and my current skin condition is drier than used to be. Fortunately afterward of rinsing this Ignis Sunny Sour Soap, I didn't feel anything tight or irritation.
Please check the latest price and order from here; Ignis Sunny Sour Line.