Albion changed the full formula of Ignis, April 2020.
I got samples of Ignis Whitening Lotion.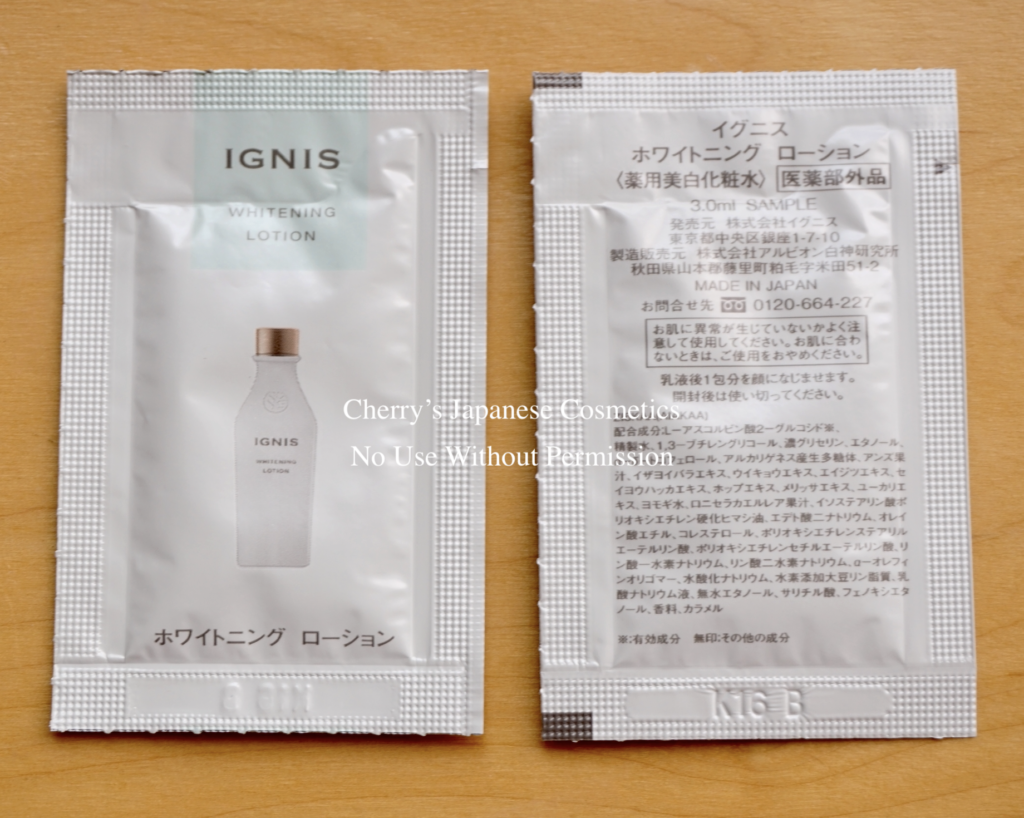 I share how I felt.
The lotion is a half transparent.
I do not fell it is neither mike or rich. It is a kind of sticky lotion, I admit.
I like the herbal scent of Ignis.
Originally this lotion is set as the 3rd step of the Albion / Ignis/ Cosme Decorte skin care method. If you are not familiar with the method, please see also in here: Albion Skin Care Method.
Indeed it is still dry, but getting hotter. My skin condition is turning to a little bit oilier. When I feel my skin condition is greasy (especially at morning), I do not use Albion milks, and use something lotions or emulsions, and using sunscreens.
I know Albion serves their moisturising lotions (excluding the Skin Conditioner Essential) , I used this product without milks. I felt that my skin becomes moist instantly. I say again, for optimum moisture, it is recommended to use the Milk first, especially the counterpart is Ignis Whitening Milk, followed by this lotion.
I know some people "pat" on your face, it is the way to do for oily skin. For drier skin, "patting" is not my recommendation. Albion recommends to use cottons, but I use by my hands. I place this lotion on my hands, and make a little bit warmer and wrap my faces. I do several times for applying lotions.
Generally, I skip Albion lotions, at night, I used with Albion Excia AL Whitening Rich Milk SV, I am feeling they are not bad combination.
Find something your best way to using! It can be up to your skin condition, season, and preference.
Please check the latest price, and order from here: "Ignis Whitening Line".