I purchased Kao Sofina iP Pore Clearing Gel Wash, it is a high reputation for pore care.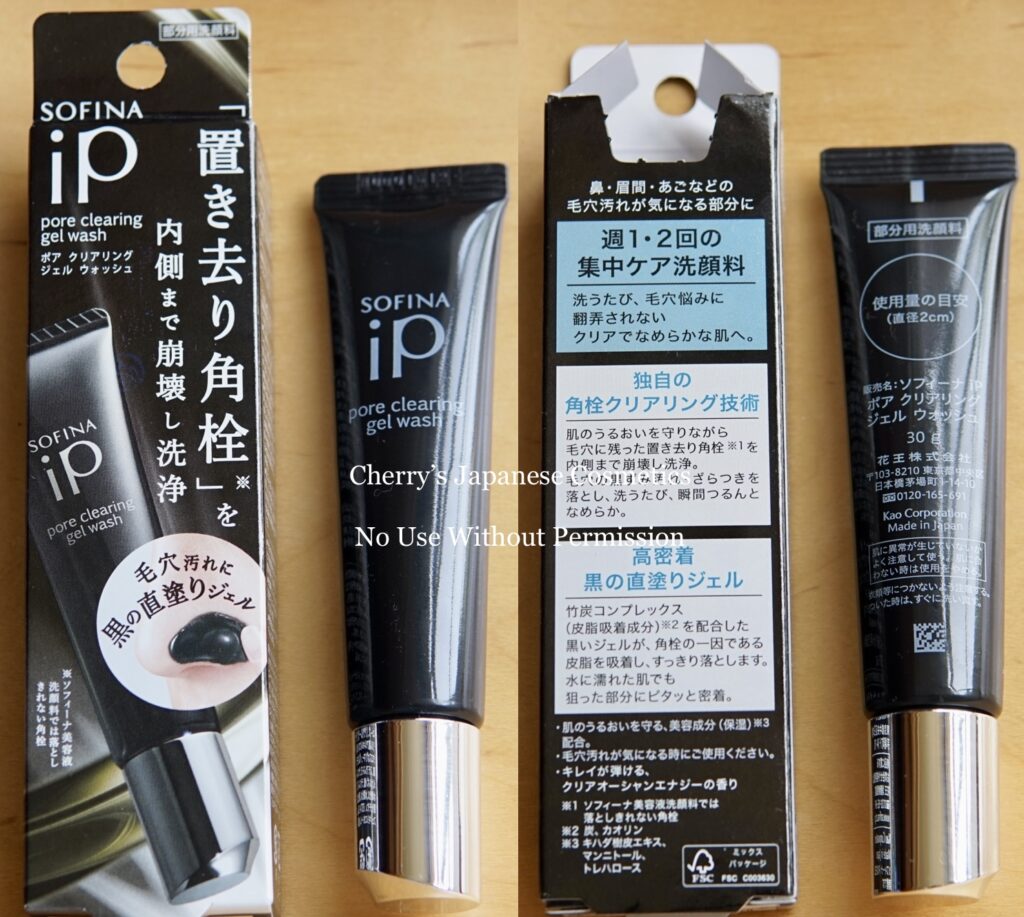 Let me share how I felt.
How to use?
This product is designed as a special care product to use once/ twice a week. It is saying "wash" but it is not a face wash.
After your daily face wash, apply this black paste on your problem zone. Massage softly. After keeping it for 30 seconds, please rinse your face well.
How Cherry felt?
I am not quite sure that my black pores are disappeared.
I say I could rinse this paste pretty easy. If your skin condition is drying, I strongly recommend to use your daily moisturisers as soon as possible.
It does not go to dry, but it was kept as sticky, but you can rinse it so soon.
My skin condition is drying right now. Fortunately there are no stinging, nor irritation, but afterward of this product , I felt my face is QUITE drying.
I quickly checked how Japanese reviewers are saying, seems it might be for combination – oily skin.
Check the latest price and order from here; "Sofina iP".