Albion changed Albion Excia AL Whitening Brilliancy Serum to Albion Excia Sirius Bright Serum in SS2023.
In Albion's 4 steps method: 1) Wash, 2) Milk, 3) Lotion, 4) Wrap, this serum is a kind of special care. According to Albion they recommend to use after the lotion.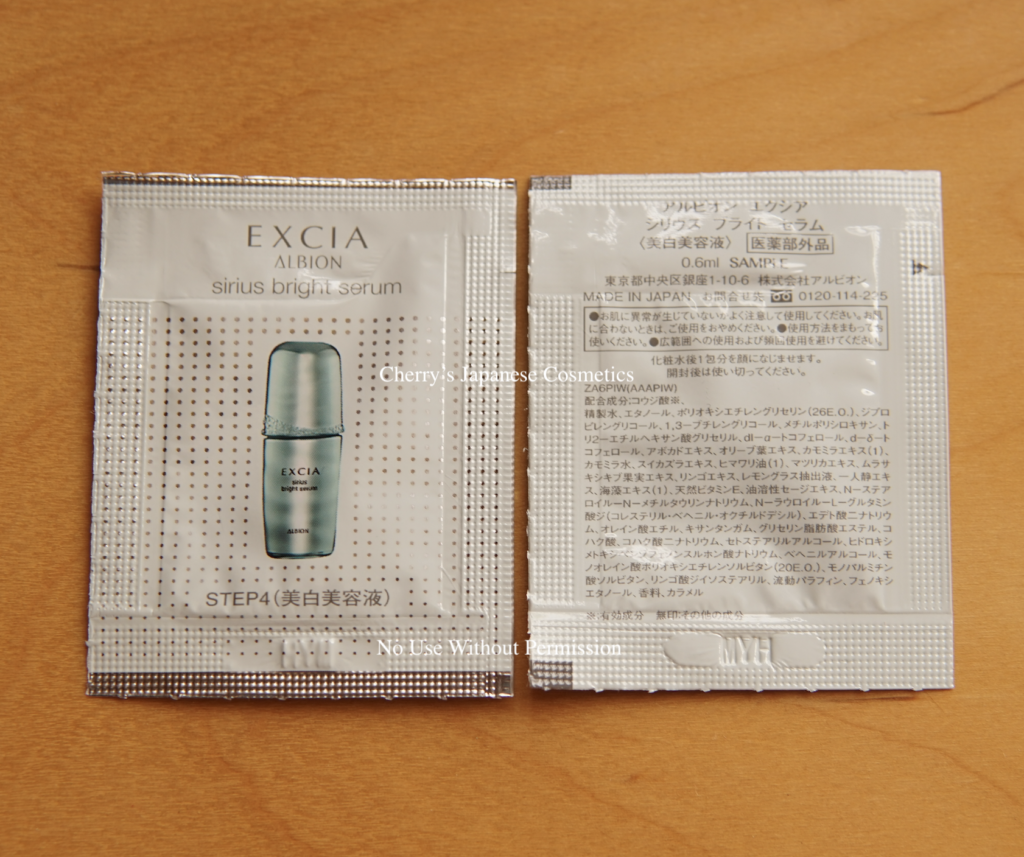 I got samples, and let me share how I felt. In conclusion first, as I had thought it is not for me.
I applied it on my face, just after my face washing to know about the product. I felt it is not quite moisturizing my face. I need oil for my face, but the surface is turning to drier. Please remember that it is not for wrapping, it is a special care. I need something moisturizers.
The brightening factor is Kojic Acid. I don't think Kojic Acid is fitting to my skin.  I felt it makes my skin drier. Checking what Japanese reviewers are saying, those who insisting as an Alcohol prone are also saying there are something strange/ or it made their skin drier. I felt something slight irritation with applying it, I am not sure whether it is due to the dryness by Alcohol or Kojic Acid, also it can be due to I applied it on my face directly. I washed my face.
I am feeling it is not for me, but it is not always meaning it is also bad for you. Also, when you feel something irritation with using skin care/ makeup products, please stop using. Those are not for you, at lease current your skin condition.
Please check the latest price, and order from here; Albion Excia Brightening Line.