I (Cherry) got a sample of Albion Exage White WHITE UP LOTION, new for SS2016.
Hope we will get #1 too, but in this time, what we got is #2.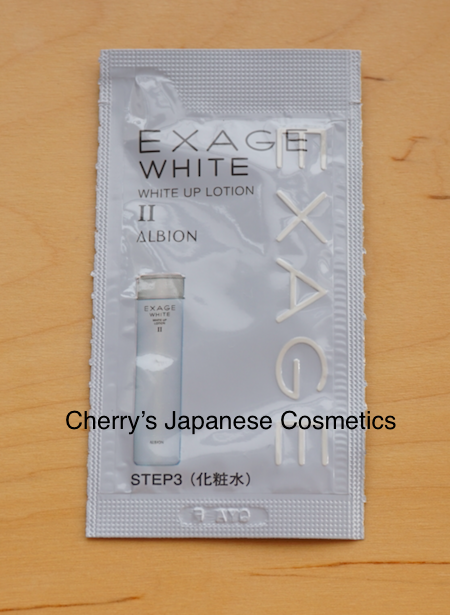 Albion recommends to use cotton when you apply their lotions. But I do with my palm 😀
The lotion itself is a little bit sticky.
Albion's lotions are with Alcohol, and my skin is sensitive for Alcohol. Now, I do not want to use their famous Skin Conditioner Essential, I feel sting.
It was good that I do not feel sting from Albion Exage Moist Lotion, and also no sting from this #Exage White" lotion too.
Yeah, perfume… this strong perfume is only one bad point of Albion products.
Please check the latest price and order from here: "Albion Exage White WHITE UP LOTION", or in JPY Branch!