In this AW2016, Albion will release new line: Excia Embeage.
I got a sample set, and let me review about this.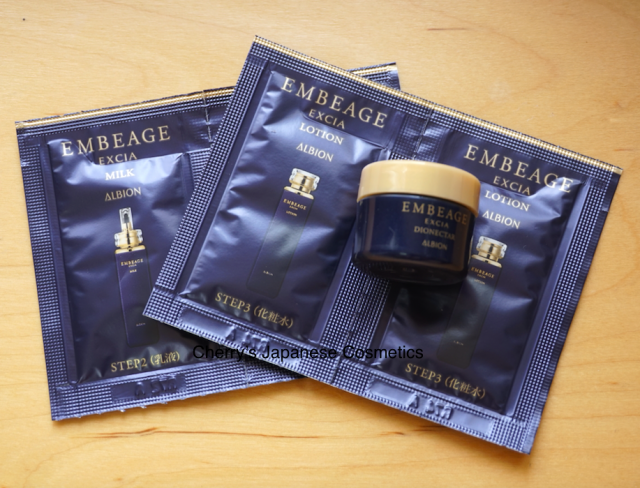 As the Albion items, the method is Wash, Milk, Lotion, and Cream.
Embeage Dionectar
This face cream is for the final step.
When I get this sample set, the BC told me that it does not infiltrate my skin, just place and wrap.
The thick cream is much thicker than I had thought, I felt it is quite thick gel cream, but on my face it is turning to thick oil cream. The scent is the same with other items, but I felt I am too young to use this 🙂
Conclusion
I am feeling my skin is drier, but for this line, my skin is not so much dry to use 🙂
I never say this is only for matured skin, but for my skin, this is too much :))
Please check the latest price, and order from here: "Albion Excia Embeage Line"