I (Cherry) really like Albion products, but as I often describe, there is one big problem: perfume. I will often back to Fancl and Albion, but I am also looking for something new and great.
Few weeks ago, I met one of my friends, it is a first time in couple of years. I asked her what she is using. Her choice was IPSA. I had used, but not pretty much impressed. She told me that they changed the formula AW2015.
Anyway, as her recommend, I bought IPSA ME Extra 2.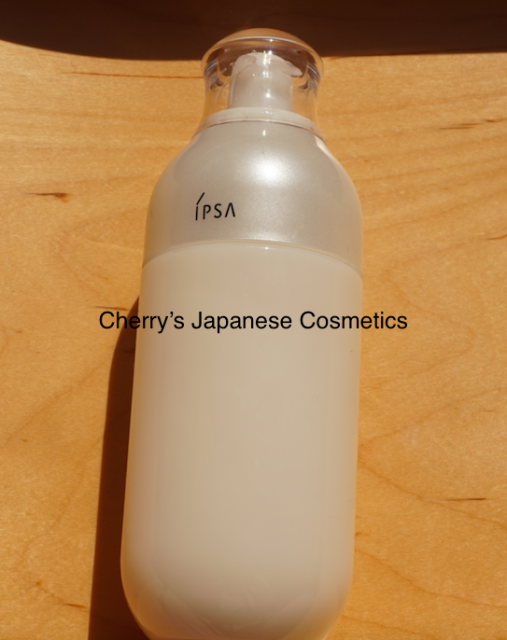 At first I should tell you why she choose this.
She is a working mother, and have 2 kids. Her husband is quite busy person, working early morning to midnight. It is not common to hire sitters, after she picked up kids from school or kindergarten, she need to be with them. She has no time to care herself.
IPSA is unique. I will tell you about it later, but shortly, you have no need to use extra thing after ME (Metabolizer). Remove your makeup, wash your face, and apply ME, that's all. If you wanna add something, you can do that.
For her, this method is the best. She used to use SK2, but they requires to0 many steps for her now.
Anyway, let me show you my personal review.
The reason why I choose this Extra, it has m-Tranexamic acid as brightening. I chose 2, my skin is combination to drier, and 2 is for Dewy and smooth skin. Yet 3 (for combination skin ) seemed too much, and I chose 2.
According to her, it is getting more "rich" aka heavier from Regular to Extra, Extra to Superior e. I prefer lighter products, I chose Extra.
Recently, I often use Albion or Cosme Decorte products, they are oily. I never say this IPSA is non-oil, but I felt this is lighter.
It was not my first time to use IPSA, but I do not remember well when I used previous (or one more previous??) formula.
I hope it is better to get my skin brighter…
This is no perfume, but there is some kind of smell, maybe from m-Tranexamic acid or something. Fortunately for my skin, there are no sting.
Please check the latest price, and order from here: IPSA ME.