In 2015, SUQQU Holiday Makeup Kit was with SUQQU Eye Makeup Remover R.
This was not a full bottle.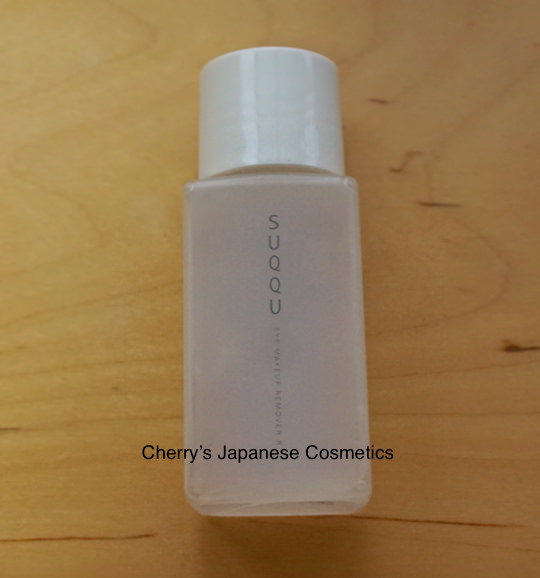 I do not think you can see there is a bilayer. Please shake well before your using.
Apply it on cotton.
There are no perfume 🙂
Let me wipe it on my makeup.
・Albion EXCIA AL CLEARLY WHITE SERUM MX
・Albion EXCIA AL COOL EMULSION COMPACT FOUNDATION VX
・SUQQU Eye Color Palette EX04
・SUQQU Gel Eyeliner Pencil
・Kanebo Coffre D'or Eyeliner
Coffret D'or Eyeliner Super Sharp is quite strong waterproof. Wow. It is really easy to remove!
I had used Lancome Point Makeup remover (I lost the exact name, but you may be able to guess when I say "blue one"), but it was not pretty good like this.
Usually I use cleansing cream or cleansing oil to remove my makeup. I opened my eyes with what is really good combination with weak makeup removers!
In person, it is not attractive to use cottons everyday, I afraid it can scratch my skin.
But once a week or something, it is not bad, I felt. I know there are a lot of people who rarely makeup with strong eye makeup. For such people, I guess using cleansing creams or oils are not fun. But with this Eye Makeup Remover, even you use waterproof eyeliners or mascaras, it is so easy to rid off.
Please check the latest price, and order from here; SUQQU Makeup Removers