After one entire stick in home, I decided to go traveling. It was a fantastic… So, I needed something to bring to my vacation.

I tried Shiseido Clé de Peau Beauté Teint Cushion Eclat Naturel, a cushion foundation, new for SS2022, and I felt it is nice to use. I decided to purchase it, and bring it to my vacation.
SPF25/ PA++ is not enough, but I wear waterproof sunscreen as a primer.
It is a little bit bigger, but compared with liquid foundations, the sponge is inside of a case 🙂 I felt powder foundations are something too much dryness for those season, I was looking for emulsion or fusion foundations.
I know it is #Ochre 20, my shade in Cle de Peak Beaute. I picked that shade. I had done with the liquid foundation, there are no comparing with this cushion.
Here is swatch with Albion Excia AL Stay Perfect White Emulsion Foundation #NA201 & #NA211.
I am not sure whether it is easy to see in goes pictures. In my eyes, in the first touch, Cle de Peau Beaute #OC20 is the darkest among 3, but after blending, the shade zone is significantly different. Cle de Pueau Beaute is more beige. I feel it is more near lightness to Excia #NA211. When in Summer, I get tanned, but in Winter-Spring, I get more lighter. The shade of #OC20 is good for Summer using.
It is slightly different from Shiseido Clé de Peau Beauté Teint Fluide Eclat Naturel & Excia AL Supérieur EX.
I feel this cushion foundation  is good lasting, and the coverage is full-medium, no radiant finish.
However, when I walk 10km each day, I found it runs pretty soon with my sweat :D. I should better to bring powder foundations!
Custom order only.
I wonder whether you want to have it or not. This product is a Refill + Sponge & Case product.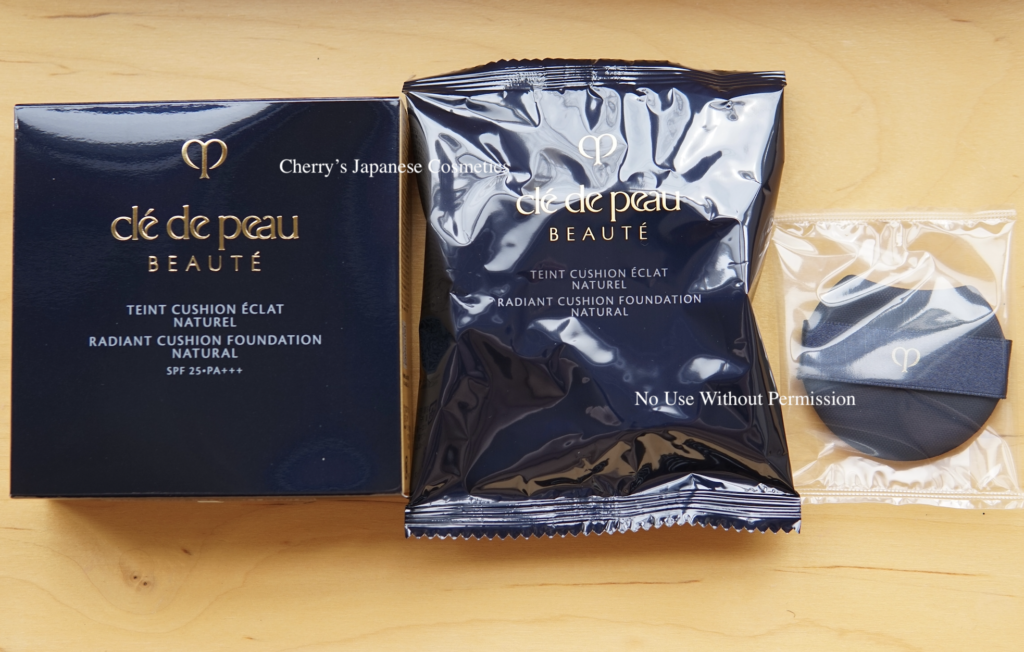 Refill + Sponge: JPY9,960
Case (we don't accept your order without at least one refill): JPY4,290
+Shippings
If you know my e-mail address, please feel free to ask me. If you don't know it, ask us from here. When you are able to purchase this product on your country (I am not sure whether it is localized or not) , I never recommend you to order us.