Lunasol had changed a formula of "Lunasol Water Cream Foundation" to "Lunasol Glowing Seamless Balm". It is still in a (round) jar. Due to the hygiene, I dislike jar type foundations.
Finally I got a sample of its #OC02. Let me share how I feel.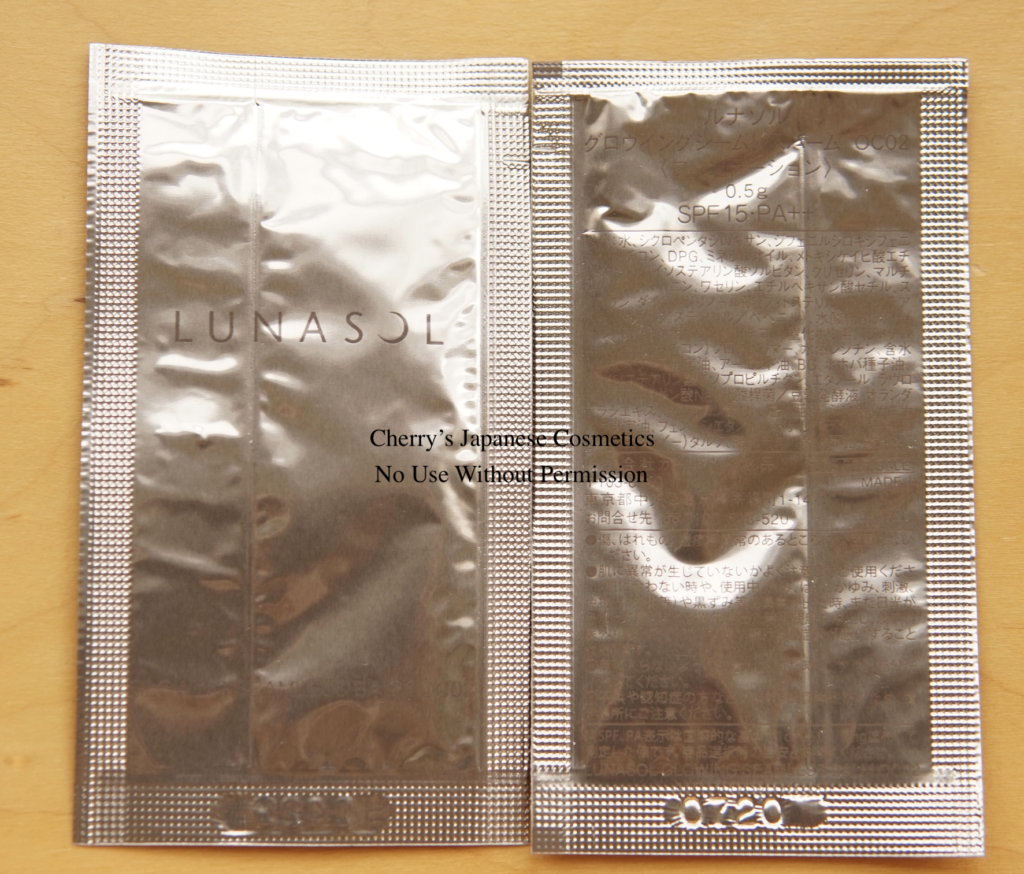 Generally to say
I would describe the texture of this foundation as creamy, and sticks fairly well. When I apply this, it spreads easily on the skin and it feels lightweight, but there is a considerable amount of pigment in it, which covers skin imperfections / uneven skin tone really well. It  does not settle on dry patches. It feels very smooth.The coverage is a comfortable medium for me. It does not feel oily or particularly moisturizing on me, and I don't need to set it with powder. The finish is once again, creamy and flawless.
Wear time is about 6-7 hours and fading is minimal. I like the coverage of this one, it gives a flawless look without looking overdone. this is a solid product from Lunasol and I feel it can work for a variety of skin types. For very dry or oily skin a primer would help in terms of application and staying power.
Swatch
There are some swatches.
With SUQQU The Creamy Foundation #120
Both were too much quantity, I put tissue to make things good as I often do, but I found it was not easy to see on the picture!
The shade is #OC02, one of the standard shade for Japanese skin. I felt it is a little bit darker than SUQQU #120.
In previous formula, when I visited Lunasol counter, and check my shades, #YO-02 was for my face. They had changed the formulas, I should visit the counter to check my shade for my face.
The color of #OC02 is fixing to my arm. See, my uneven skin torn was cleared. But frankly to say, on my face, I found some of my spots and scar marks. I felt this is middle coverage and natural finish.  And if you have no freckles, it will makes your skin more smooth and beautiful.
With Lunasol Fusing Oil Glow #OC02
In this swatch, I compared the same shades in the same brand.
You may see Lunasol Fusing Oil Glow, the emulsion foundation side is slightly lighter, but there is a possibility of the different of the layer. In my eyes, both can be categorised as the same shade group. When you think this Lunasol Glowing Seamless Balm is too heavy coverage, Fusing Oil Glow is better for you, I am sure.
Please check the latest price, and order from here: "Lunasol Foundations".