I bought new foundation. I chose she uemura Unlimited Lasting Fluid Foundation, aka "breathable lasting foundation".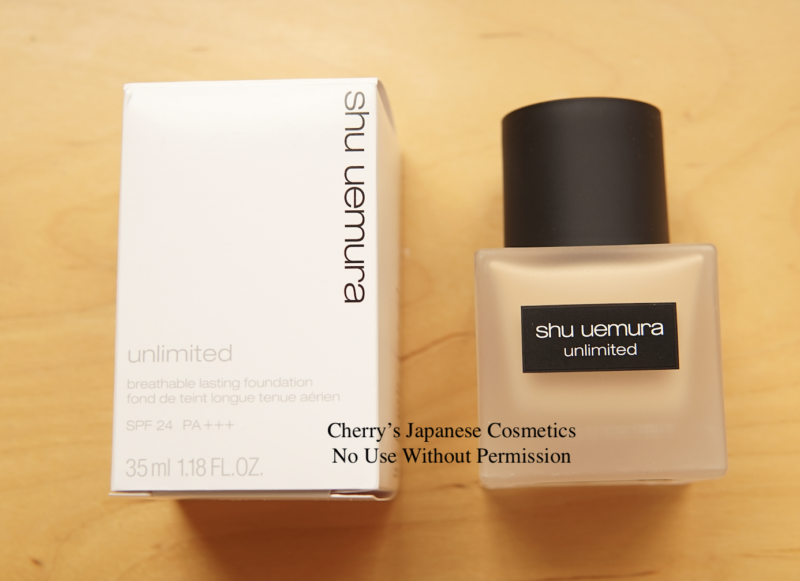 The shade is #764. #564 is mine, but on that physical store, temporary they did not carry the shade of #564. I chose #764, one tone lighter.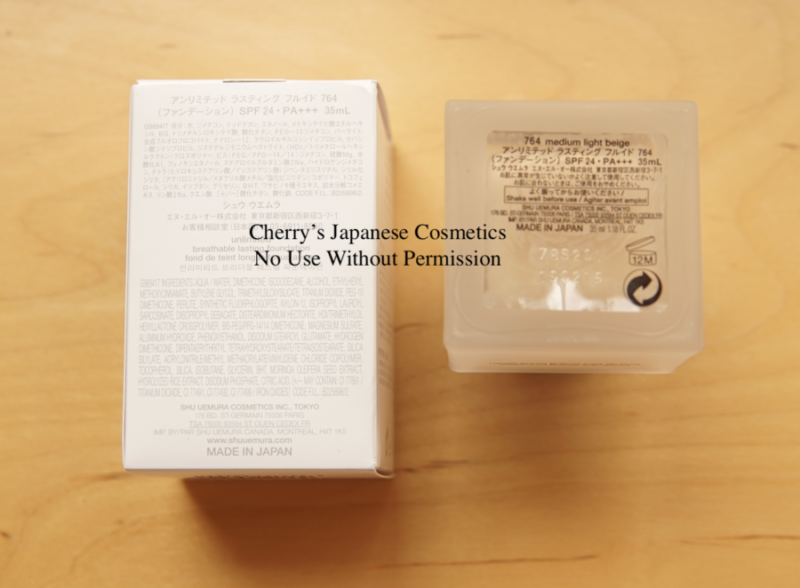 They set the standard shade as #564. Here is the swatch of Petal Fluid and Lightbulb. The Petal Fluid is #564.
Here is my current Unlimited #764 and other foundations. Sadly, I do not have other shu uemura foundations!
There are no other shu uemura foundations now. I looked around what I have now, I found "Albion Skin Glazing".
Albion tends to "pinkish" especially the famous Excia AL foundations. And seeing shu uemura, #764 is a little bit yellow and lighter on my arm.
For me, the finish is semi-matte to natural (it will be changed by your layer), less glow/ radiant, and the coverage is medium. As their alternate name, 'breathable" is true. There are some breathless foundations with good coverage and lasting, but this foundation is not. It is feathery light texture.
The lasting is not pretty bad. It is mid of July, but there are less sunshine, due to the rain, I rarely walk to ship & obtain. When there are no sweat, there are no running out.  I could applied in the cloudy day, finally I could sweat really a lot. my makeup were run out, but the foundation itself was better lasting. I am not in the tropical area, but I think this foundation is "tough" for the lasting.
I do not think it is "unlimited lasting", but its lasting is not bad.
Please check the latest price, and order from here: "shu uemura foundations"